How Do I Become a Clinical Application Specialist?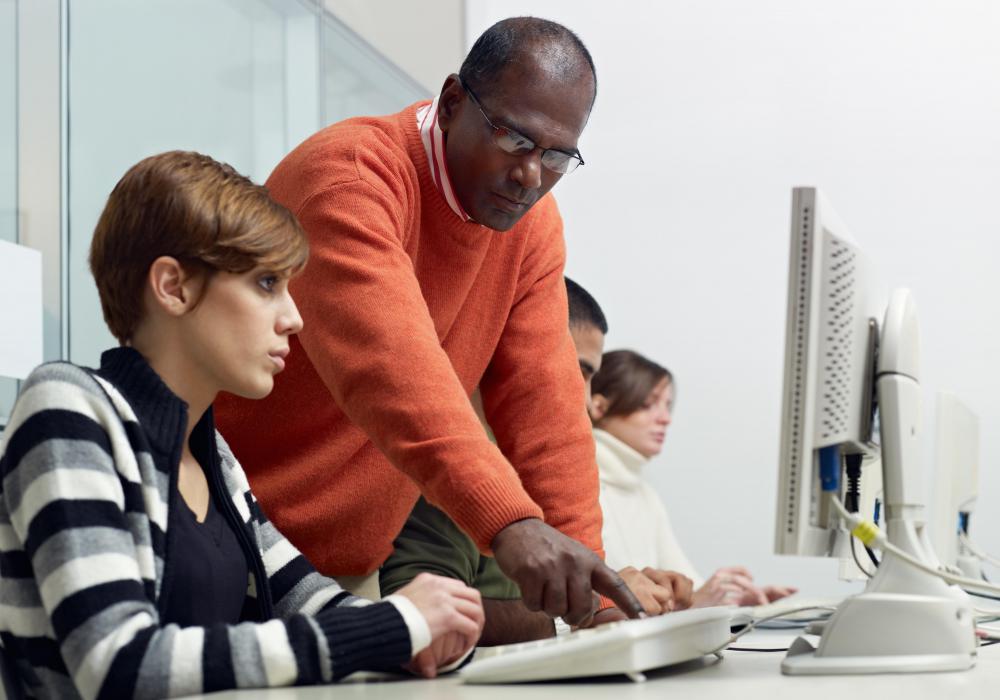 Clinical application specialists are individuals who manage healthcare companies' computer systems in support of the organizations' long-term goals. These professionals have to be technologically savvy and possess solid verbal and written communication skills for communicating with personnel at multiple levels of organizations. A person who seeks to become a clinical application specialist needs to consider completing four years of training following high school and complete an internship, which will give him or her practical real-world experience.
If you would like to become a clinical application specialist, you should complete a four-year bachelor's degree in the area of information technology. Even though some companies do not require you to have a four-year degree, most employers prefer this. Getting into a degree program in this field involves submitting your high school diploma or the equivalent certification and turning in your high school transcript. You must fill out your desired training institution's enrollment form as well as provide the scores from any standardized tests that you have taken recently.
Computer courses will prepare you to handle multiple types of technological activities in this field. For instance, you should study how hardware and software systems operate to learn how to implement new computer systems when you become a clinical application specialist. Other classes introduce you to configuration, a process for maintaining information about programming language statements, alterations made to software, and past system problems to use for future reference in your information technology department.
Project management course work will further your skills with overseeing tasks in this industry. These courses cover how to choose, start, and design projects. You must practice creating budgets, selecting staff, and measuring the progress of a computer system-related initiative as part of your training to become a clinical application specialist. Your courses need to address how to research new technology options that enable your company to improve customer service processes by keeping better track of client data via a customer relationship management system, for instance.
Completing field experience and adding this to your resume will make you more attractive to potential employers. You can look for internships at sites such as hospitals or healthcare equipment and supply manufacturing companies. These opportunities help you to practice recommending new computer systems to business executives to help the medical service company to save money and to operate more efficiently. Honing your interpersonal communication skills by participating in company meetings and working collaboratively with other employees in a team setting also is a benefit of a practicum if you desire to become a clinical application specialist.
By: diego cervo

A clinical application specialist helps manage and update the computer software that companies use to track medical-related data.