What are the Different Clinical Specialist Jobs?
Clinical specialists often work as members of a health care team. Depending upon the environment, these people may work to identify disease, improve patient safety or facilitate the care prescribed by a doctor. Individual areas of study can often be pursued within the whole of clinical specialist jobs. Examples include documentation, research, data, applications and exercise specialists. Although each of these is clinical in nature and works to promote healthcare, their functions are often vastly different.
Hospital patients often have individual care teams composed of many members. Depending on the patient's needs, examples of care team members may include the primary care physician, physical therapist and dietician. Each provider, in turn, often documents his or her notes in the patient's chart. Charts can be maintained in either paper or electronic form. In both instances, the clinical documentation specialist (CDS) is usually responsible for continual chart review and maintenance.
The CDS is often an experienced registered nurse with additional training in patient documentation rules. His or her primary job function is to communicate with the care team those risk factors and clinical conditions pertinent to individual patients. Such communication routinely eliminates the error that arises from poor and/or misread medical notes. Clinical documentation specialist jobs may thus facilitate patient safety.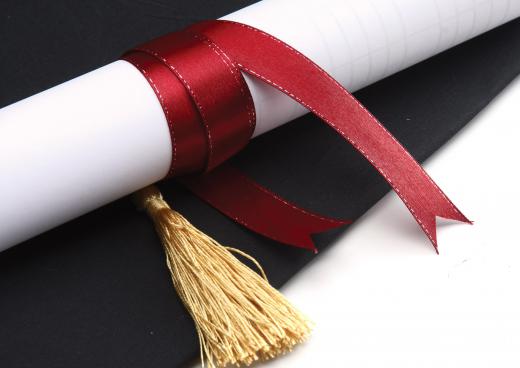 Clinical specialist jobs may also exist in the field of research. These positions often require candidates to have registered nursing credentials paired with a Master's degree in healthcare. Duties are likely to vary depending upon the hospital department. Clinical research specialist jobs in oncology, for example, may coordinate and participate in the collection, compilation and analysis of cancer research data. Additional functions may include preparing grant applications and reports, complying with grant-related regulations and reviewing fiscal impacts of a particular study.
A clinical data specialist, also known as a clinical data analyst, often works with research and data management departments. Jobs may be available in both hospital and laboratory environments, although tasks are likely to remain the same. To illustrate, clinical coding and procedural compliance with data management policies are common functions.
Most scientific study projects require consistent protocol and verifiable data to support research outcomes. Clinical data specialist jobs often fulfill these needs and also prepare and present reports. Entry-level positions usually require a Bachelor's degree in computer science, statistics or mathematics. Those people who wish to work on independent projects, however, may need Master's or Doctorate degrees.
People who are interested in diverse opportunities may pursue clinical specialist jobs in applications. In some instances, the clinical applications specialist may work for a manufacturer of healthcare services, such as software or telecommunications devices. A common job function may be to assist with new account development through product demonstration. The clinical specialist, therefore, is part of a sales team that likely targets such healthcare facilities as outpatient clinics and hospital emergency rooms.
Additional clinical applications specialist jobs may be available in hospitals and doctors' offices. Responsibilities are likely to center around clinical applications, such as schedules, charts and electronic health records of patients. People in these positions often research, analyze and design such applications to ensure the organization's needs are met. A Bachelor's degree in computer science is required by many employers.
A position that often enjoys more patient interaction than administrative or research duties is that of an exercise physiologist. Such clinical specialist jobs are routinely found in rehabilitation programs, medical fitness centers and physicians' offices. Responsibilities often include conducting exercise tests to help patients with or at risk for developing heart, lung and metabolic diseases. A Master's degree with additional training in nutrition and social sciences may be required for clinical exercise specialist jobs. Additional certifications or membership in professional organizations may also be desirable.
AS FEATURED ON:
AS FEATURED ON:






By: SeanPavonePhoto

A clinical specialist may be part of a sales team that targets hospital emergency rooms.

By: lenets_tan

Clinical specialist jobs usually require a post-graduate degree.