How Do I Become a Documentation Specialist?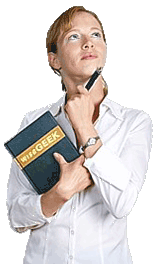 A documentation specialist creates and compiles documents and can work in a variety of different fields — as such, the steps you have to take to become a documentation specialist may depend on the type of specialist job you want. For example, you could become a clinical specialist, which means you would work with medical documents, or you could become a technical writing specialist and handle documents for tech-related fields. You will usually need a bachelor's degree in a related field to pursue this career choice. For example, for a clinical position, you might need a bachelor's degree in nursing, but for a technical writing position, a writing degree may prove more appropriate. Additionally, you can seek voluntary certification as a way of improving your chances of landing the job you want.
If you hope to become a documentation specialist in the medical field, you may have to become a registered nurse (RN) first. In most jurisdictions, there are a few different ways to become an RN, such as completing a diploma program, earning an associate's degree, or earning a bachelor's degree and then passing a licensing exam. Often, however, earning an associate's degree is not enough to become a clinical documentation specialist. Instead, you will typically need a bachelor's degree in nursing.
To become a documentation specialist as a technical writer, the requirements you'll face may prove less strict. Many employers prefer candidates who have bachelor's degrees in a writing-related field, but some might hire individuals with high school diplomas as long as they have good writing skills and related technical experience. If you have a degree in a non-writing major, you may still have a good chance of landing this job, as long as you have the skills a prospective employer seeks.
No matter which type of documentation specialist you want to become, you will most likely need a range of skills besides those that involve writing. For example, you will likely need the ability to successfully merge written content with charts, diagrams, and graphs. In some cases, you may even use audio and video files in your document creation. Likewise, you might be required to understand file formats in order to decide on the best format for sending information to others.
You can also seek voluntary certification when you want to become a documentation specialist. To earn certification in this field, you typically have to pay a fee, complete an application and pass an exam. Certification in this field may also help increase your job opportunities.
Woman holding a book