How do I Become a Cashier Clerk?
Cashier clerks work within all kinds of stores completing various tasks including customer assistance, store maintenance, and cash register-related affairs. In most instances, a high school diploma is required in order to become a cashier clerk. While extensive schooling is not required to become a cashier clerk, certain personality traits are desired by most employers.
Frequently, a cashier clerk may be called upon to perform extensive customer service tasks. These tasks can range from packaging groceries to assisting a customer with a product. Also, cashier clerks may be required to help a customer understand information pertaining to certain goods, and some clerks even double as salespeople.
The main thing to remember when seeking to become a cashier clerk is to consider the size of any store. While large department stores may only require a clerk to run a cash register, smaller stores may ask clerks to perform other duties. Personality-wise, a clerk must be calm and courteous, while also able to think quickly. Many conflicts arise on any given day within the retail industry. A clerk should be able to handle these conflicts with grace, while also striving to make a customer happy.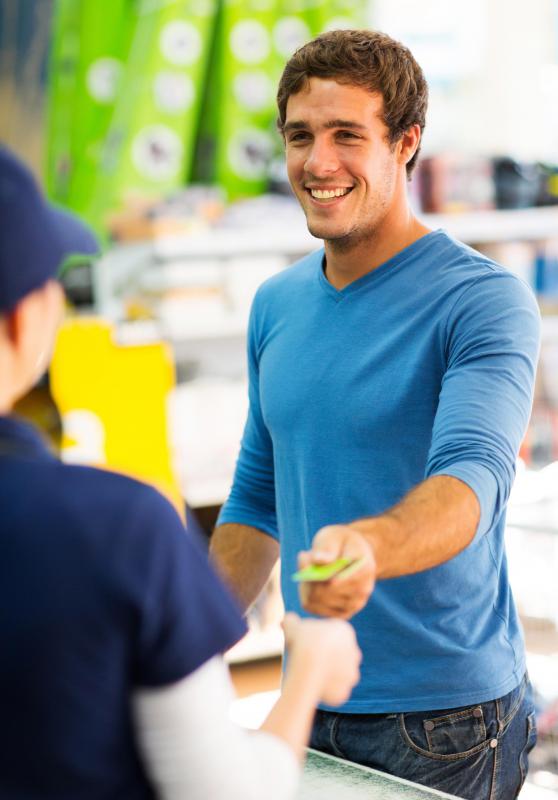 Anyone who wants to become a cashier clerk will have to go through an extensive interview with a store manager prior to hiring. Store managers want to know how certain individuals would handle complex situations. Therefore, a prospective store clerk would be wise to prepare for problem solving interview questions.
Generally, store managers will train any newly hired cashier clerk. Even though extensive training isn't necessary, basic training will help a person to adapt to a retail environment. Cashier careers can lead to higher paying positions within any retail business. Those cashiers who show an aptitude for management will likely be promoted to the position of store manager.
Likewise, a store manager may eventually become a regional manager. Frequently, people who have worked for a particular company for a number of years are promoted to corporate positions, though this type of position may take some time to acquire. Any person looking to become a cashier clerk should begin by applying directly to retail stores right away.
Keep in mind that small retail stores also hire cashiers, in addition to large retail chains, and many of these stores also provide excellent work environments. In addition to full-time cashier clerk positions, part-time positions are a great way for students, parents, and retirees to earn extra income while enjoying a flexible schedule.
A cashier clerk may complete inventory and do other tasks in addition to completing sales for customers.

Showing good customer service skills is an excellent way to become a cashier clerk.

The duties of a cashier clerk typically include operating a register and answering shoppers' questions.

A cashier clerk who excels at her job may be promoted to a more lucrative customer service position.

Some cashier clerk positions are ideal for college students who want to work part time.