How Do I Become a Carpentry Apprentice?
A carpentry apprentice learns construction skills under the supervision of an experienced carpenter. If you would like to become a carpentry apprentice, you should check with a local union hall to see if there are any openings available. Trade schools and job training programs such as Job Corps may also have one of these programs. The requirements for entering a carpentry apprenticeship vary, but may include having a high school diploma or equivalent and passing a test on basic math skills.
Visiting a local carpenter's union can help you become a carpentry apprentice. This is because these organizations normally have a number of openings for carpenter's apprentices at any given time. Talk to a union representative and tell her you are interested in a training program. She may ask you to fill out an application, so having information about your previous employers and the names of at least three references with you when you visit the union hall can help facilitate this process.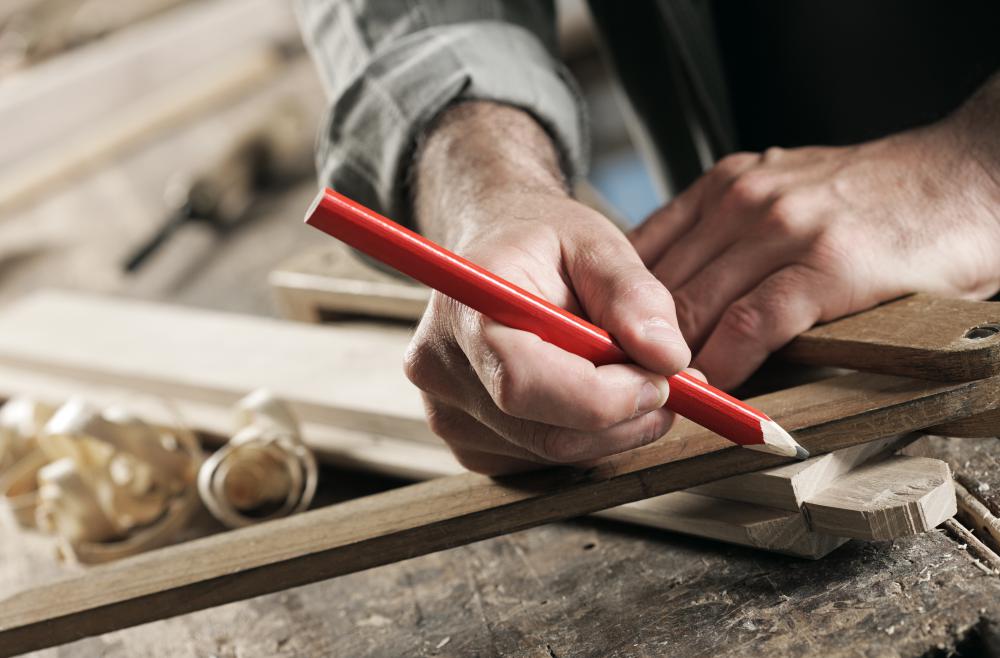 If there are no carpenter's unions in your local area, you may want to see if there are any trade schools that offer a carpentry apprenticeship. These are often listed in a telephone directory under trade schools or apprenticeship programs. It is important to do some research before signing up for one of these programs, especially if the institution asks you to pay for these courses. You should find out how long the company has been in business and where some of the recent graduates are working in order to select a reputable program.
Job training programs can also help you become a carpentry apprentice. In the United States, one such organization is the Job Corps. You may find these training programs listed in a telephone directory or by visiting local employment agencies. These programs are typically shorter in duration than union or trade school programs and may consist of classroom instruction and on-the-job training.
Before you can become a carpentry apprentice, you should possess the skills needed for working in this field. It can be a good idea to brush up on your math skills because you will use them often in this line of work. Since some carpenter's apprentices may be required to take a written exam before being accepted into a program, you will already be ahead of the game by doing so. It can also be helpful to increase your upper-body strength and stamina, as working as a carpentry apprentice requires a great deal of physical endurance.
A carpenter's apprentice may act as an assistant to a carpenter while learning new skills.

Carpenters must know how to safely operate machinery and power tools, including miter saws.

Maths skills and a high attention to detail are necessary skills for carpenters.