How Do I Choose the Best Joinery Apprenticeship?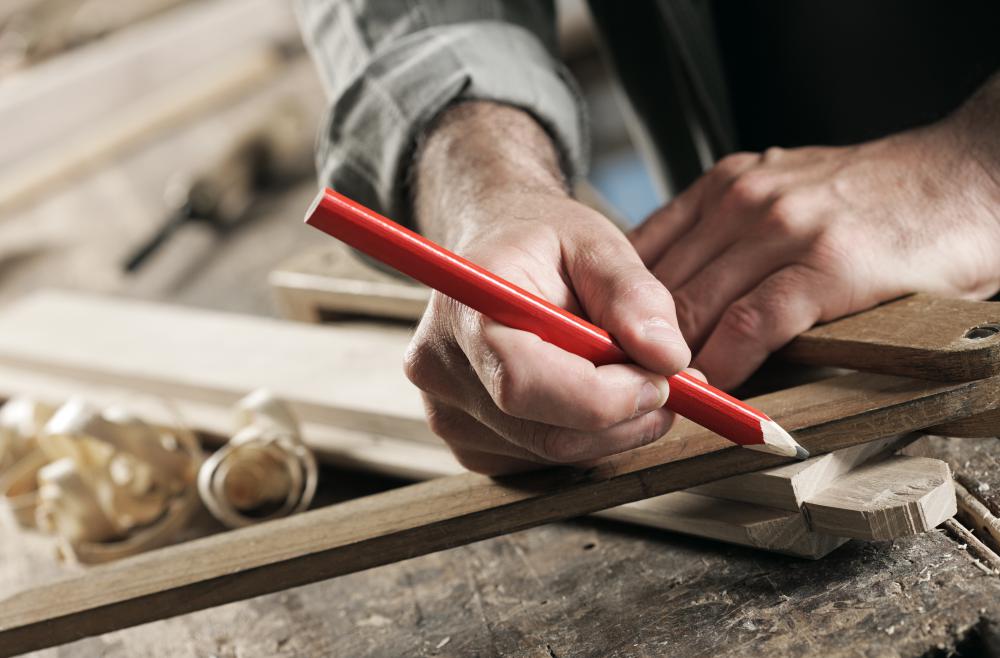 A joiner is a specific type of woodworker who generally operates out of a workshop and uses tools designed to create joints or connections between two pieces of wood. Before you can become a joiner, you need to get some training and participate in a joinery apprenticeship, which can take up to five years to complete. Choosing a joinery apprenticeship starts with examining various options in your area; if a carpenter's union exists in your region, it is a good idea to contact the main office to inquire about various apprenticeship positions that will fit your needs.
Carpenter's unions will generally organize a joinery apprenticeship between a new carpenter and a journeyman carpenter who has spent many years in the industry. This is an important time in any new joiner's career, since he or she will learn the relevant skills and techniques necessary to be successful in the field. When you apply for a joinery apprenticeship, it is likely that you will not have a choice as to which experienced carpenter you will work with. If, however, you are not getting what you need from the apprenticeship, you can talk to the union's apprenticeship manager to see if you can be transferred to a different journeyman.
If your region does not have a carpenter's union, or if you would prefer not to join it, you can seek out a joinery apprenticeship at various carpentry companies or even with a construction company. You will need to build your resume in this case to include any type of carpentry experience you may have participated in. If you don't have any experience, you may want to consider taking a job as an entry level unskilled laborer with a construction company. This will give you some job experience that will improve your chances of securing a joinery apprenticeship later on.
Be prepared to spend several years as a joinery apprentice, and during this time, be ready to work hard. Joinery is a difficult career, and it takes patience and practice. It is vital that you choose a joinery apprenticeship spearheaded by an experienced joiner who can not only show you the necessary processes and skills, but also teach you effectively. Most apprenticeships will start off with basic tasks that do not always directly relate to joinery, and then the tasks will progress to more complex jobs. Make sure the apprenticeship tasks progress accordingly with your developing skills and knowledge.
By: stokkete

A joiner works out of a workshop to create joints and connections between pieces of wood.