What Does a Carpenter's Apprentice Do?
A carpenter is a person who creates wooden structures or otherwise shapes wood for specific purposes. A carpenter's apprentice is a person who learns the skills necessary to work in the trade by job shadowing a more experienced carpenter. The carpenter's apprentice may act as an assistant to the carpenter as well during day-to-day operations, learning new skills while providing a useful service to the carpenter or the business. No specific level of education is necessary in order to become an apprentice, though a high school diploma is usually preferred.
Once a candidate has completed high school, he or she can apply for a carpenter's apprentice position through a local woodworker's union or at a private company. In order to improve one's chances of obtaining the position, a potential woodworker can take training courses from a local community college, or take shop classes while still in high school. More experience will increase the candidate's chances of being chosen for a carpenter's apprentice position. Some unions or companies may require specific training courses or other qualifications before the candidate can be accepted to an apprenticeship, so it is wise to do some research into specific qualifications.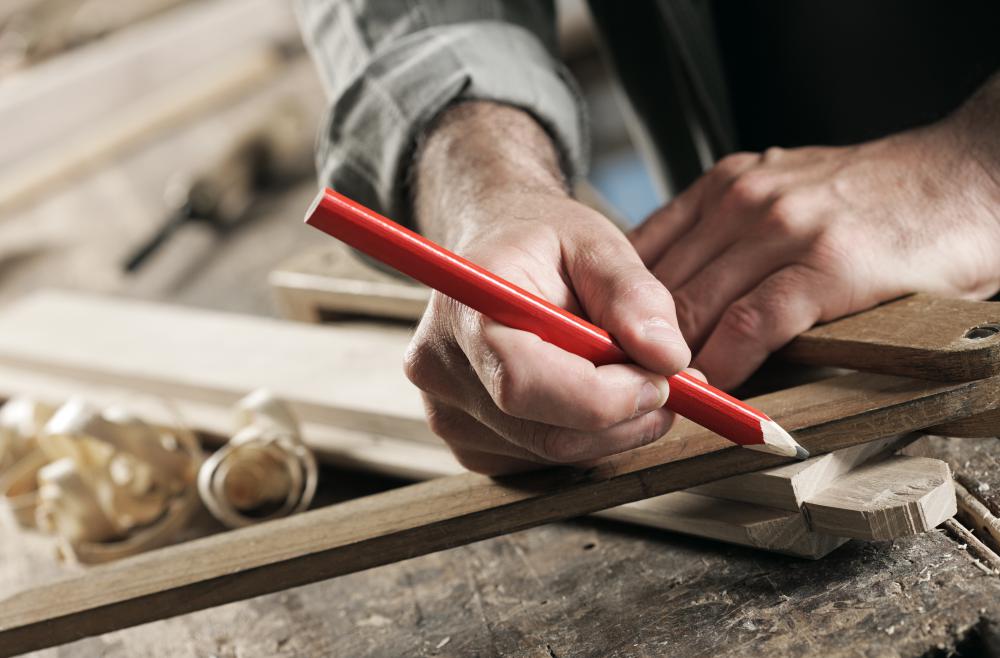 The various tasks a carpenter's apprentice will complete can differ by company or carpenter. Some carpenters focus exclusively on a certain type of carpentry — framing houses or building furniture, for example — while others take on broader tasks in all types of carpentry. If an apprentice has taken a position that will prepare him or her for a certain type of carpentry, the tasks likely to be presented to the apprentice will relate directly to that type of carpentry. Most apprentices, regardless of specific discipline, will learn how to use all relevant tools, take accurate measurements, and possibly even learn how to use computer numeric control (CNC) machines. Design programs may also be used in the woodworking process.
A carpenter's apprentice will take part in an apprenticeship for up to five years; over the course of this training, the apprentice is likely to take on more and more tasks of greater complexity. More skill will be required as time goes on, and the apprentice may be responsible for working with wood on his or her own, without the direct guidance of the more experienced carpenter. While he or she participates in the apprenticeship program, the apprentice may also earn specific certifications as they pertain to legal operation as a carpenter.
By: thieury

A carpenter's apprentice may act as an assistant to a carpenter while learning new skills.

By: Dmitry Naumov

Carpenter apprentices must know how to safely operate machinery and power tools, including miter saws.

By: stokkete

A carpentry apprentice will gain experience working with common woodworking tools like a bevel.