How Do I Apply for Business Analyst Jobs?
A business analyst is an industry expert who is able to help managers and executives design and optimize business plans for greater efficiency and improved profitability. In most cases, a business analyst has a strong understanding of business software and systems and is able to use technology to achieve goals. To apply for business analyst jobs, it is necessary to have a resume and a cover letter that you distribute to potential employers. Some employers prefer that you digitally send these documents when applying for business analyst jobs, while others prefer conventional mail. Unless you have cleared exceptions with the appropriate professionals, it always is best to follow instructions.
When applying for business analyst jobs, you need a resume; it should be roughly a page long. While there are different methods for how to compose a resume, you generally should highlight experiences and skills by listing them at the top of a document. For example, if you are applying for a position that requires knowledge of a particular operating system, you should list your experience working on this system at the top of your document. Some job experts, however, do suggest that resumes are organized chronologically. A danger of this method is that important skills or experiences might be obscured by less relevant, more recent entries.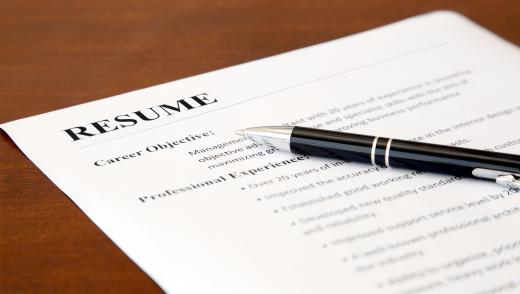 A cover letter is also generally necessary when applying for business analyst jobs. This also is a document about a page in length. Instead of listing experiences and skills, however, you should write a brief introduction to you as a professional. Describe your interests and how your experiences have shaped your ideas. It is important that you also explain why you are interested in a position and why you are the best job candidate.
While you should create an outline for how your cover letter and resume might be organized, keep in mind that you should customize these documents to meet the needs of potential employers. If responsibilities for one of the business analyst jobs you are considering include team work, make sure to list on both documents that you enjoy working with others. Likewise, if requirements stress knowledge of certain software, make sure employers know you have those skills. If you do not have specific skills, you can enroll in training, though you should never fabricate your qualifications.
Once employers have reviewed cover letters and resumes, they call in promising job candidates for interviews. If you are called in for an interview, remember to dress like a professional. You also may want to research common interview questions so you know what to expect.
AS FEATURED ON:
AS FEATURED ON:






By: NAN

Most job applicants will need to submit a resume to be considered for a position.

By: Sergey Nivens

Communication skills will be addressed during an interview for a business analyst position.

By: Andres Rodriguez

A business analyst cover letter should always accompany a resume and application.

By: taka

A business analyst should have well-developed critical thinking skills.