How Do Choose the Best Sofa Murphy Bed?
The main things to consider when choosing a sofa Murphy bed are price, comfort, where it can be installed. There is no right or wrong way to go about choosing a sofa bed, since tastes are subjective and each person will like something different. You should first determine the price range, and then go through and browse all the options within that range. You should also consider your existing home furnishings and decor when trying to pick out a sofa Murphy bed, since you will likely want all items to coordinate.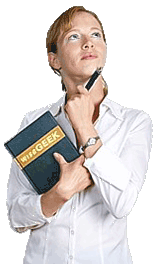 Price is probably the most important factor when picking out a sofa Murphy bed, especially if you are on a budget. Most people can't afford just anything. If this is true for you, you will need to determine ahead of time how much you can reasonably spend on a sofa. Come up with a budget, and only look at items that fall within your predetermined price range. There is no reason to browse through items you can't afford, since you might come across something you love only to realize it's not in your budget.
Once you have determined what your price range is, you can begin looking for your sofa Murphy bed. Another factor you should consider is the comfort level of the sofa. When choosing a couch that doubles as a guest bed, there are two aspects you'll need to consider when testing for comfort. First, you'll want to ensure that it makes a comfortable daily sofa for everyday use. Sit on it in the store if allowed, and make sure it's something you can see yourself enjoying on a day to day basis.
Aside from comfort while sitting, you'll also need to ensure that it has a comfortable pull-out bed. Some are definitely more cozy than others. There are sofa beds with memory foam, spring mattresses, and even pillow top mattresses. If you are able, pull the bed portion out and lie down for a minute or two. This will allow you to make sure that it's a soft and inviting place for guests to stay overnight, or for you to sleep on nightly if the sofa Murphy bed is for daily use in a dorm or studio apartment. If you'll be using the bed daily, you will probably want to go with the highest quality possible within your price range.
Since Murphy beds are installed into the wall and fold out, you'll also have to consider the price of installation, and the area in which you will place the sofa. This should be factored into the overall budget, and careful planning will need to be undertaken ahead of time. The colors, style, and construction of the sofa should also be considered if you want the couch to coordinate with your existing home furnishings.