Can I Refinance a Car Loan?
It is most definitely possible to refinance a car loan, and the process is often much easier and faster than the process of refinancing home loans. There are a number of reasons to choose to refinance a car loan, ranging from a desire to get a better interest rate as interest rates drop to a desire to reapply for a loan with a better credit record. Most banks and lenders offer refinancing opportunities for car loans.
Car loans have rates of interest which can vary considerably, depending on the lender, and the borrower's credit record. It pays to research ahead of time when purchasing a new or used car with a loan to find the best regional interest rates, rather than going with the lender recommended by the dealer, as this can save money right from the start. Even with research, though, a car loan may have a high interest rate because of the economic climate, or because the borrower has less than ideal credit. Refinancing a car loan can save a borrower a substantial amount in monthly payments, and over the life of the loan.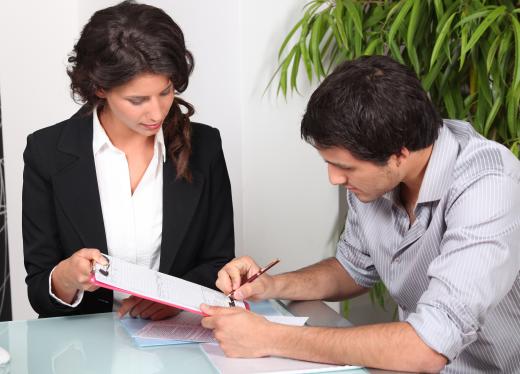 To refinance a car loan, a borrower should collect information on refinancing from regional financial institutions, such as banks and credit unions. Credit unions sometimes offer especially low interest rates to their members, and membership is as easy as opening an account at the credit union. While researching refinancing options, borrowers should find out what the interest rate is and if there will be any fees associated with the refinancing.
It also pays to ask about incentives. Some lenders will drop the interest rate slightly for people who enroll in automatic payment plans, and others may offer cash rewards to customers who bring their auto loans to them. A bank may also waive origination fees for a new car loan in some cases, especially if a borrower points out that another lender is offering a better interest rate or a cash bonus for refinancing.
Appraisal of the vehicle is usually not required to refinance a car loan; the borrower just needs to provide the make, model, and year to the bank to get an estimate of the car's value. The bank will handle the transfer of the loan from the original lender, along with the modification of the car's title to reflect the change of lender. Borrowers will usually need to provide proof of insurance and evidence that there are no other liens on the vehicle before a refinancing application will go through, and the bank will also run a credit check, which will cause a slight dip in the borrower's credit rating for a few months. The small and temporary decline in the credit rating is well worth the savings which will be obtained by refinancing a car at a better rate of interest.
AS FEATURED ON:
AS FEATURED ON:






By: auremar

Lenders may require a larger down payment for a used car loan.

By: Phrysphotos

With both used cars and new cars, purchasing terms may vary from one lender to another.

By: Monkey Business

The interest rates for car loans vary substantially depending on the borrower's credit record.