What Should I Know About Traveling with Pets?
For many people, pets are members of the family and are included in the family vacation. Many hotels will accommodate people with pets, making a road trip even easier. Traveling with pets can be a fun experience for everyone involved, if the comfort of the pet is taken into consideration.
Taking a vacation with a personal vehicle is the best way to go when traveling with pets. It is most comfortable for them, as they are likely familiar with your car, and it is stress-free for you, as you don't have to worry as much if your pet sheds or has an accident. Many airlines allow you take your pet, but it is often traumatic for the animal. Your pet may be able to travel in the cabin with you, if kenneled, but there are many strict rules and regulations. If a flight is necessary, and your pet must fly in the cargo hold, it is best to leave him at home or a pet resort.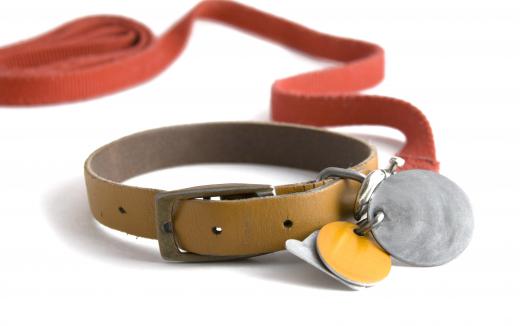 Before traveling with pets, take them to get a checkup and make sure they are physically okay to travel. Verify that they are up to date on their immunizations, as traveling will expose them to a lot of diseases. If you are taking your pet on a plane, you will need to carry proof of immunizations. It may also be a good idea to get your pet micro-chipped, if it already hasn't been done, in case he gets lost.
If you are traveling with pets by car, make sure they are restrained. Dogs can use a restraining harness that attaches to the seat belt. Cats and other small animals should be kenneled. If allowed to roam free, your pet can be injured, or even killed, if you were to get in an accident, or make any sudden movements.
Feed your pets a little less then their normal amount of food before taking a long trip. Pets are notorious for getting motion-sick and may vomit in your car. There is nothing worse than being trapped in the car with the smell of vomit.
When traveling with pets, consider where you are going to lodge. Many hotel chains welcome pets, but not all of them. It may be difficult to find a pet friendly hotel late at night. Do an Internet search for pet friendly hotels or bed and breakfasts along your route. It is best to make reservations if at all possible.
Make sure to keep your pet on a leash at all times. Even the best behaved dog may get the urge to run if he smells something excitingly different. You don't want to have to spend the rest of your trip looking for a lost family member.
AS FEATURED ON:
AS FEATURED ON:






By: Alexey Stiop

Pets should be kept on a leash when traveling.

By: Africa Studio

Small pets should be kept in a carrier or kennel to protect them while traveling.

By: fergregory

Pets should have up-to-date identification tags in case they become lost when traveling.

By: UJac

Veterinarians often recommend withholding food from your pet for several hours before travel to avoid motion sickness.

By: Budimir Jevtic

Check the requirements for importing a pet into a foreign country months before you go.