What Should I Know About Feeding a Baby Solid Food?
Adding solid food to your child's diet is a big step in their development. This transition usually takes place when a child is around six months of age and breast milk or formula isn't satisfying his hunger. This step is often taken apprehensively, due to the possibility that your child may have allergies to certain foods. Another fear parents may have is the risk of choking. There are several things you can do to make the transition to solid food easier on everyone.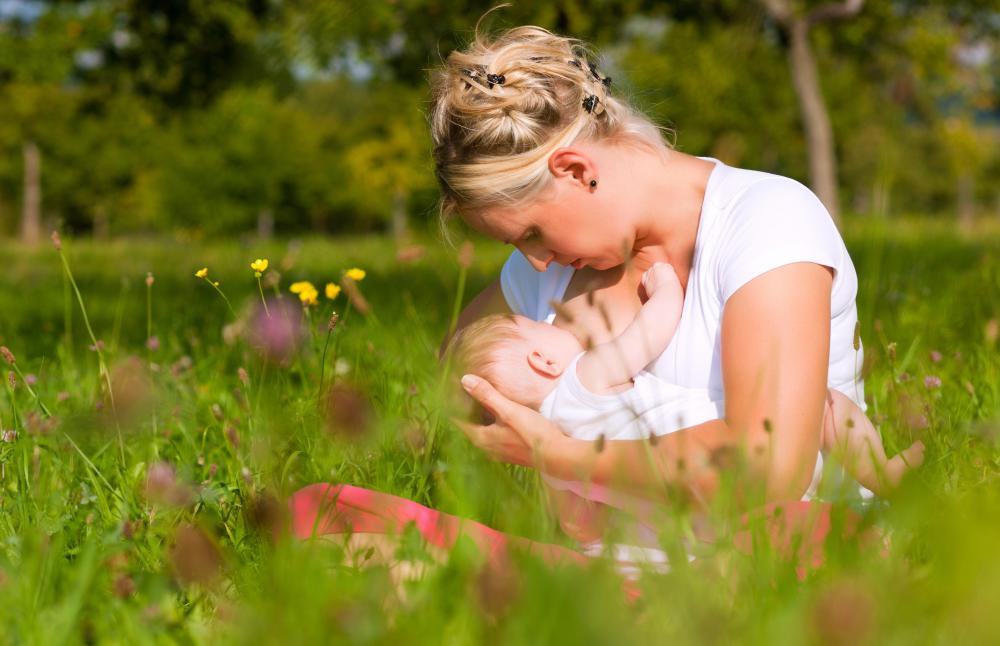 Start the transition to solid food by adding one new food, per week, to your child's diet. Avoid foods that are known to be highly allergenic, such as peanut butter, corn, strawberries, egg whites and shellfish. These foods shouldn't be introduced to a baby until after one year of age. Grapes and nuts should be avoided until after age two, as they pose a choking hazard. Visually inspect your child for any signs of an allergic reaction, which include a rash, watery eyes and runny nose.
Rice cereal is usually the first solid food parents introduce into their child's diet. It is iron-fortified and the least allergenic food. Other popular first foods include mashed bananas and sweet potatoes. Baby food can be purchased in jars or made at home, depending upon what works for your family.
Sit your baby upright in a high chair or infant seat, making sure she is strapped in to prevent falling. An infant carrier works well for babies who can't yet support themselves. Feed your child the solid food using a soft baby spoon. Place a small amount of baby food on the spoon and allow your baby to taste it. If she likes the food, and is ready for more, she will open her mouth, or react with excitement.
Clues that your baby is finished eating include pushing away the spoon, turning his head or holding his mouth tightly shut. Most babies only eat a couple of bites in the beginning because their stomachs are very small. Never attempt to feed a baby more than he wants to eat. This could lead to your child having a weight problem later on.
A baby's diet should be supplemented with breast milk or formula until the end of the first year. Babies don't eat enough food to supplement the vitamins and minerals they get from these. The easiest way to supplement your baby's solid food, in the beginning, is to prepare rice cereal with breast milk or formula. Many parents choose to continue supplementing longer than the first year, but that is a matter of personal choice.
When transitioning a baby to solid food, try introducing them to one new type of meal per week.

Breastfeeding alone isn't enough for a baby at about six months of age.

Feeding a baby more than they can handle can cause weight problems.