What Should I Know About Breast Reduction Surgery?
Breast reduction surgery is also called reduction mammaplasty. It is a procedure performed to remove excess tissue, skin, and fat from the breasts as well as to reshape them. Often performed as an outpatient procedure, breast reduction surgery is done under general anesthesia. Recovery times vary, but typically a patient can return to most normal daily activities in about two weeks. The specifics of the surgery will vary depending on the size and shape of the patient's breasts and the degree of reduction desired.
Patients seeking breast reduction surgery are often looking for relief from back, neck, and shoulder pain caused by the weight of large breasts. Oversized breasts can bring about self-consciousness as well as restrict physical activity. Patients with breasts that are disproportionately sized to their body frame are likely candidates for this procedure. The surgery can also aid a patient seeking to correct a situation where one breast is larger than the other.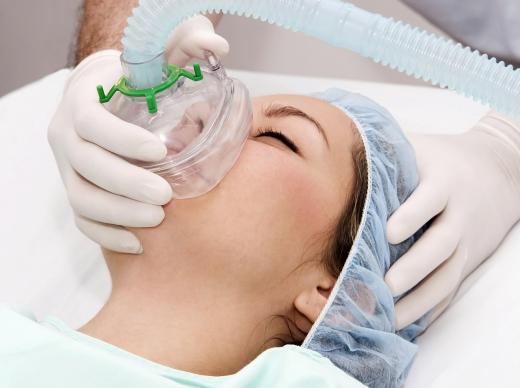 Breast reduction surgery usually requires three incisions. They are made around the areola, under the breasts along the natural curve of their crease, and vertically from the crease to the areola. In some procedures the areola is removed entirely and sometimes it can remain attached to underlying tissue. Fat, tissue, and excess skin are then removed from the breasts, reducing them to the desired size. Some patients experience a permanent loss of sensation in affected sections of the breasts.
Breasts are reshaped, lifted, and often the areola size is reduced. The nipple and areola are repositioned on the newly sized breasts and drainage tubes are inserted into the incision areas to prevent excess fluid from collecting during healing. Breast reduction surgery is sometimes accompanied by a liposuction treatment around the underarm area.
The incision areas are covered in gauze and the breasts are generally wrapped with an elastic bandage or a surgical bra. Post-surgery risks include infection and bleeding. Breast reduction surgery incision scars are permanent but will fade over time. Before undergoing any surgery, patients should be non-smokers and in good health.
In some instances, liposuction can be performed to reduce breast size, resulting in significant less scaring and shorter recovery time. This procedure is only available to patients who have been determined to have a high ratio of fat tissue as compared to glandular tissue in their breasts. Fat is removed in this procedure by a traditional liposuction process resulting in smaller breast size. No reshaping options are available with this method.
AS FEATURED ON:
AS FEATURED ON:






By: reflektastudios

A patient is usually given general anesthesia for breast reduction surgery.

By: Monkey Business

Patients seeking breast reduction surgery are often looking for relief from back, neck and shoulder pain.

By: picsfive

Gauze is often used to keep the incision area cleaned after breast reduction surgery.