What Should I Expect from the Real Estate Test? (with pictures)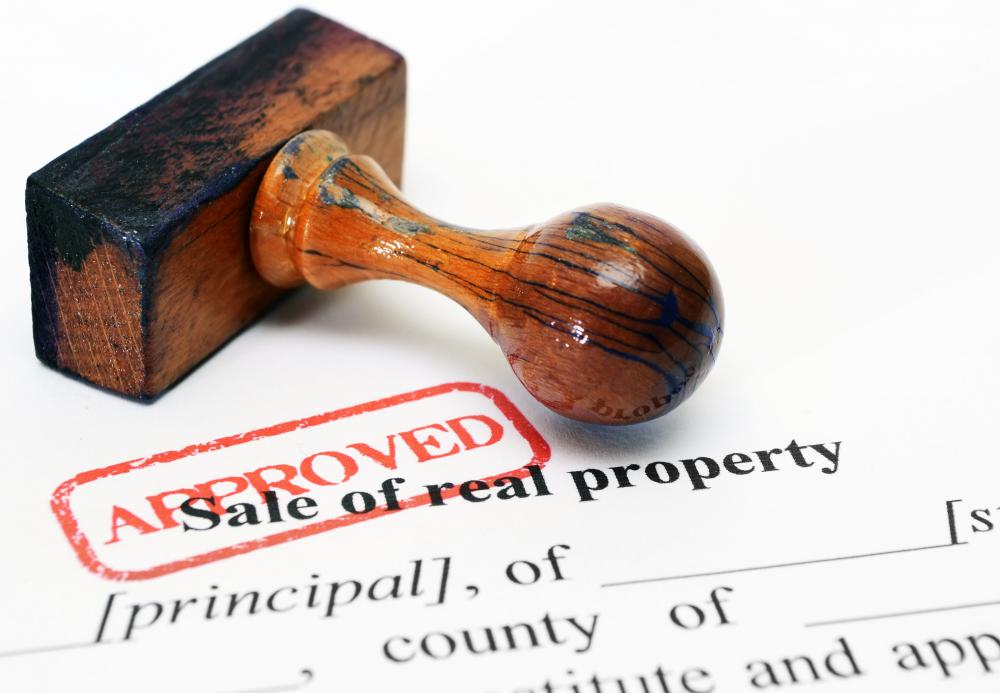 Independent real estate brokers and sales agents who work for realty companies are usually required to obtain licenses before they can work directly with clients. Getting a license generally involves gaining a certain number of supervised hours in the field and passing an extensive written or computerized real estate test. The content, length, and requirements for real estate tests vary by location, as states, regions, and countries often enforce different real estate laws and codes than neighboring areas. It can be very helpful to study test preparation materials geared specifically towards a certain region's real estate test.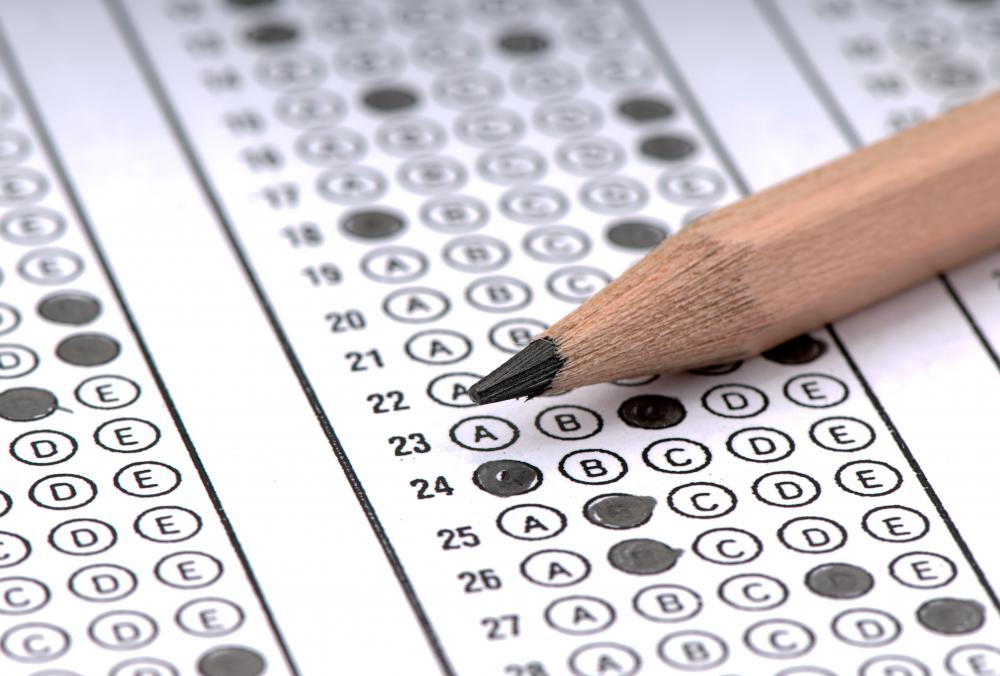 Every state in the United States administers a specialized real estate test to prospective brokers and agents. Tests generally include about 150 to 200 multiple-choice questions. In many states, the exams are administered in private testing centers so that officials can oversee test-takers and enforce time limits. Most tests are computer-based, permitting individuals to view one question at a time and select an answer choice. If the test-taker is unsure about a question, he or she can skip it and revisit the problem later. Some states still allow or require persons to take written exams.
The real estate test to become a broker is generally longer and more in-depth than the exam to become a sales agent. Lengths and times of tests vary, but most sales agent tests last about three hours. Prospective brokers can expect to spend at least five hours in a testing facility, usually receiving one or more breaks at designated stopping points. Centers generally forbid bringing notes, cellular phones, or scientific calculators into testing rooms, though basic calculators are often permitted. Anyone found using a forbidden item will automatically fail the test and possibly face legal action.
Both the broker and sales agent real estate test covers a range of material. A test taker can expect to answer several questions about local property ownership laws, including descriptions about the different types of ownership, environmental regulations, and water rights issues. He or she will also see questions regarding the basics of loans, mortgages, titles, and financing. Hypothetical financing questions test an individual's ability to make proper calculations factoring in taxes, interest, and credits. Questions about ethical business practices are also included on most tests.
Many prospective real estate agents and brokers prepare for the licensing exams by studying information found on the Internet, reading professional test prep books, and asking established agents for advice. Internet articles and written publications can give people a basic understanding of the exam and offer practice questions. When an individual knows what to expect on the real estate test, it is likely that he or she will pass it on the first try.
Real estate agents must pass exams where they learn about the technical, ethical and legal aspects of real estate.

Real estate tests generally include about 150 to 200 multiple-choice questions.