How do I Become a Real Estate Agent?
The process to become a real estate agent involves taking some training to prepare for the job, and successfully passing a licensure exam to demonstrate knowledge and competency. Once licensed, someone can work as a real estate agent, usually under the supervision of someone more experienced who provides advice and mentoring. In nations such as the United States, there are two tiers of real estate professionals, agents and brokers, and the requirements for each are slightly different.
To become a real estate agent, someone usually needs to be of good character, with no negative history in the legal system. Agents generally need to be 18 years of age and high school graduates. While college is not required to become a real estate agent, many agents find it helpful, and they may receive an associate or bachelor's degree in real estate or a related field. Training in real estate classes is required, and can vary in length, depending on regional requirements.
Once someone has taken the required classes, he or she can apply to take the real estate licensing exam and become a real estate agent. There is usually a fee for the exam. People who want to become brokers will need several years of experience in real estate sales, or a college degree, and they sit a more lengthy real estate exam to qualify. Once someone is a licensed real estate agent or real estate broker, he or she will also need to periodically renew the license.
In nations where regional laws vary, in order for a real estate agent from one location to practice in another, he or she will need to demonstrate the knowledge of local real estate laws. Some regions require real estate agents from other areas to go through the entire licensing process, while others will allow people from other locations to take a simple law exam to become a real estate agent.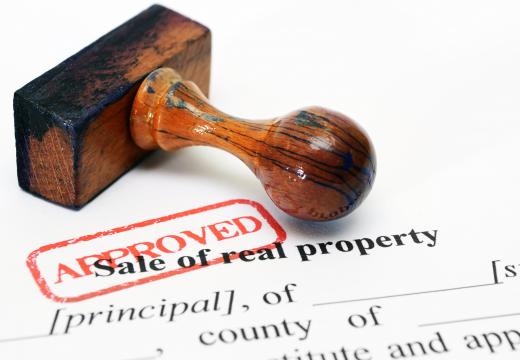 Some real estate brokerages will hire people who have not qualified as real estate agents and pay for their training. Real estate companies may also offer in-house education to teach their agents about the systems they utilize, and to provide useful advice which will help agents succeed. Once someone has become a real estate agent, he or she often picks an area of focus such as residential properties, commercial properties, land, or luxury real estate.
Many real estate agents also join professional organizations such as the National Association of Realtors® in the United States. Membership in a professional organization provides people with access to professional tools not available to the general public, and can also provide valuable networking and training opportunities. It can also help real estate agents attract clients, as membership in such organizations usually indicates that someone has committed to high ethical standards and that he or she has demonstrated a high level of competency and professional commitment.
AS FEATURED ON:
AS FEATURED ON:






By: Pix by Marti

Each state has its own set of standards for acquiring a real estate license.

By: Andy Dean

Real estate agents sell homes.

By: alexskopje

Real estate agents must pass exams where they learn about the technical, ethical and legal aspects of real estate.