What Should I Do before Getting New Hair Extensions?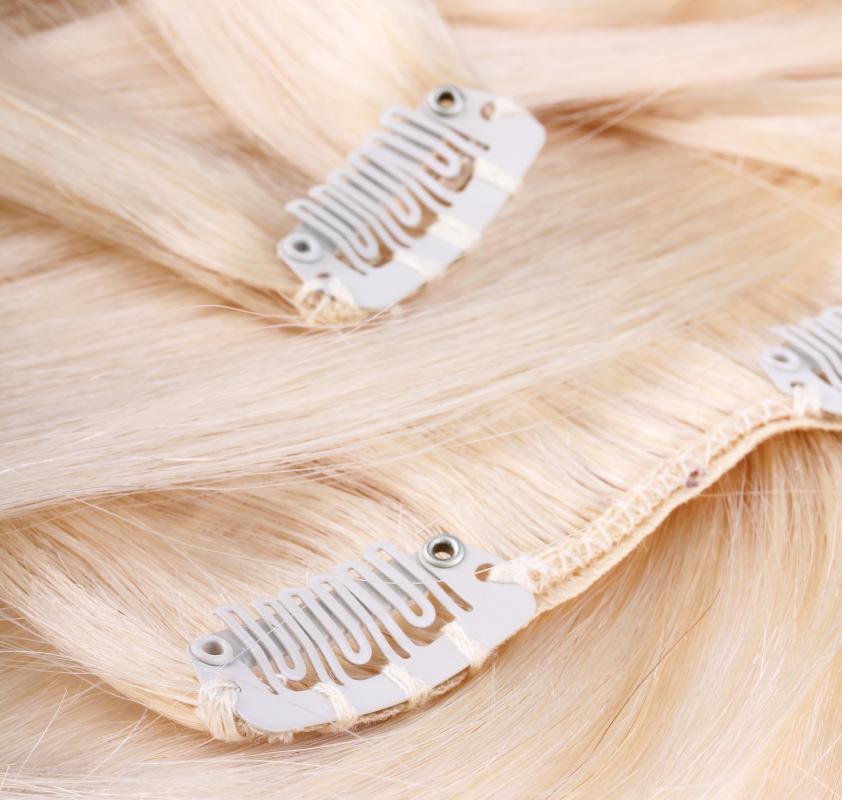 Before getting new hair extensions, you should determine the types of extension that is appropriate for your hair type and select one that you will be able to maintain well. The quality of hair extensions can make a significant difference in the end result. When you are buying hair extensions and choosing a stylist, doing some comparison shopping is generally well worth the time and effort. Selecting higher quality human hair is often advised because these extensions are less prone to dryness or damage. If you are getting your first hair extensions, it is also a good idea to research the different methods of having them attached, including micro loops, glue bonding, or sewing.
Getting hair extensions is an investment of both time and money. A full head of extensions can take three to four hours on average to complete, and you should expect to spend a minimum of $500 to $600 US Dollars (USD) for the service. To get the most out of this expenditure, you should consider whether you will be able to follow all of your stylist's instructions for follow-up care. During your initial consultation, ask your stylist if he or she has pictures to show of previous hair extensions he or she has attached.
Human hair for new hair extensions is classified as either single-drawn or double-drawn. Single-drawn hair extensions come from the hair of the same person while double-drawn ones can come from several. Although single-drawn extensions are generally more expensive, the initial investment can pay off because these extensions can be easier to keep healthy. Since the cuticle of each single drawn hair is very similar, these extensions are often more resilient to heat styling, coloring, and hair products.
Another point to consider is how long you would like your new hair extensions to last. Extensions that are attached a small strand at a time with micro rings or small clips tend to be more temporary and need to be replaced more often. If you are thinking of getting longer-lasting extensions, your best options are usually those that are sewn to cornrow braids against your scalp or bonded to the roots of your own hair with specialized adhesive. The latter method is known as a fusion application, which is one of the most natural-looking means of attaching new hair extensions. Hair extensions attached with fusion can last for several months when done correctly.
Blonde hair extensions.

A stylist putting in hair extensions.