What Should I Consider When Looking for a Caterer?
A caterer is someone who professionally cooks and prepares food for parties, weddings and other events. If you're planning on choosing a caterer for your event, you may want to consider several factors.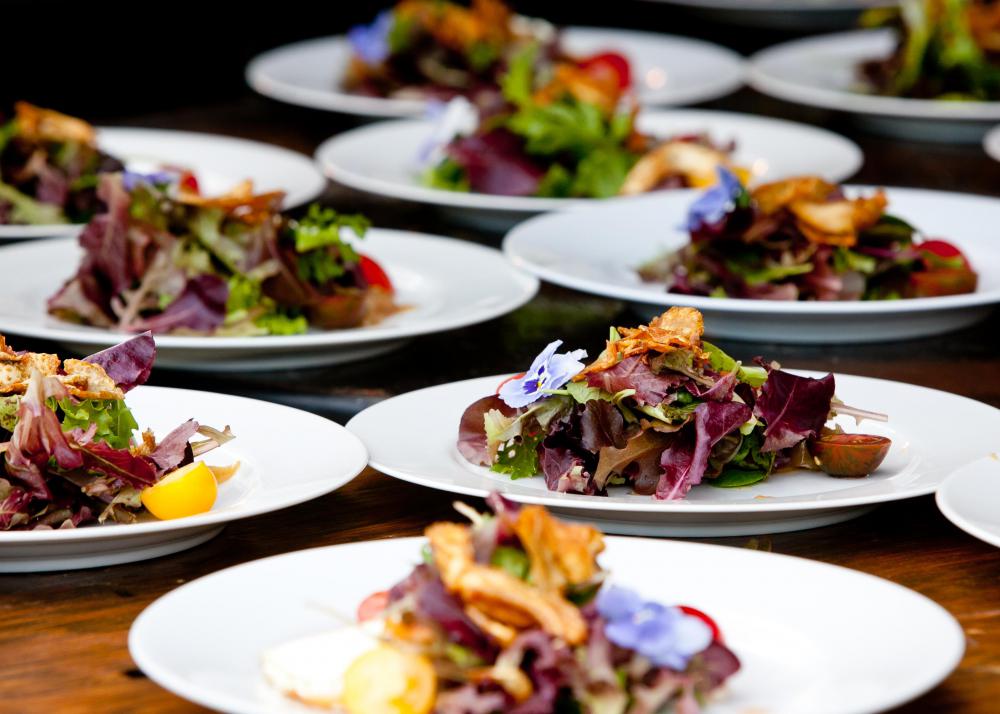 First and foremost, what type of event will you be hosting? This is important because you wouldn't select a caterer who specializes in children's birthday parties for a wedding. Different caterers have different areas of expertise. Hiring someone famous for deli platters is fine for a casual backyard deck party, but probably not what you want for an elegant dinner party. Decide on your event's theme before you begin to look for a caterer.
Your second consideration should be budget. Not only do you want to hire the best caterer around, you want the best caterer you can afford. Don't go over budget though; you'll find there are good caterers available in all price ranges. In order to get a fair estimate from a caterer, you'll need to provide the following information: date, type of event, type of menu you have in mind, and approximate number of guests.
Most caterers will let you sample some of their specialties so you can choose the one whose food you like best. While being a good cook is probably the main reason to hire any particular caterer, your work still isn't done. In addition to being able to adequately prepare food, your caterer has to be a stand-up business person too. It's a good idea to ask for references, and not just one or two.
It's important to receive recommendations because you want to make sure the caterer you choose will show up for your event, especially if you will be leaving a deposit. It's also important to check with the local department of health and make sure there haven't been any complaints regarding unsafe handling of food. The caterer should have all of the proper permits and be able to produce them for your scrutiny. She and her staff should dress in a manner appropriate to your event and behave as professionals. Lastly, you'll want to check with the Better Business Bureau to ensure there haven't been any complaints.
It may seem like a lot of work just to hire someone to provide food for your event. However, considering the health and enjoyment of your guests as a major factor, it's time well spent.