What Should I Consider When Buying Interior Closet Doors?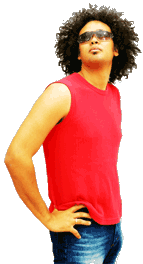 When choosing interior closet doors, you may not have a great deal of selection. If you are working on a home improvement project for example, you will probably choose doors that will fit the opening already in place. If you are building a new home or adding a room to your home, you will have more of a decision in what type of doors to choose.
There are several different styles of interior closet doors. Some closets have a standard door opening, and will use a regular interior door. If this is the case with your closet, consider hollow core doors if you want to save some money. Hollow core doors do little to reduce the sound between rooms, but that is not likely to be an issue for a door enclosing a closet.
Some closets have larger openings. These closets are often referred to as reach-in closets. If your home has a reach-in closet, you will need either sliding doors or bifold doors.
Sliding doors are a set of two doors; one slides one direction and one slides in the opposite direction. When they are both open, one of the doors is behind the other. Bifold doors are set on hinges and fold open. When both doors are open they leave the entire front of the closet available for easy access.
The choice between sliding and bifold for your interior closet doors depends largely on your personal taste. Some people don't care for bifold doors because it is easy to pinch your fingers in the doors when you are opening and closing them. Young children, particularly, seem to have an affinity for playing with these doors, and, of course, getting their hands caught in the area that folds open and shut.
Sliding doors may seem like the safer choice, but they have drawbacks as well. Sliding doors are more substantial than bifold doors. They slide on a rolling track suspended from the top of the door frame. Because of the weight of the doors and the fact that they must hang perfectly even in order to slide freely, some people find sliding doors to be unwieldy.
Within your home you may find that you have several different types of interior closet doors. Your hall closet and the closets in your children's bedrooms may have traditional doors, while your closet may have a bifold door. There is no reason that each interior closet door in your home needs to match.


Man with hands on his hips