What Should I Consider When Buying a China Hutch?
One of the best methods to store china and other serving pieces is in a china hutch. It can be located in a formal dining room or an informal kitchen. There are many things to consider prior to purchasing a china hutch for any home.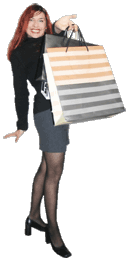 First, it is important to consider the area that the china hutch will be located. In some cases, a specific spot may need to be measured to ensure that it will fit. It is best to measure the length, width, and height – as some hutches are rather wide, and others can be quite tall.
When choosing the location, reflect on the amount of dishes, serving pieces, or other treasures that will be placed inside the hutch. Sometimes a smaller hutch will suffice, and other times, the largest one available will be needed. Some may have a few shelves and many drawers for serving pieces, and other may have a greater number of shelves and only a few drawers – again, review the pieces that will be located in the hutch before deciding on a given model.
Once the location for the china hutch has been determined, the type of hutch must be thought about. For example, some hutches are casual and rather closed up. These are perfect for kitchens or for storing dishes that will not be on display. On the alternative, some are open, with mirrored walls and shelves and plenty of display lights. These formal china hutches are great for more expensive dishes or for family heirlooms.
The china hutch should match the rest of the furniture in the room where it is to be located. If the table is a dark walnut or oak, then try to find a hutch that is a similar shade and material. In addition, if it is located in a room with brass accessories, try not to have nickel-plated handles on the drawers of the hutch. Lastly, consider whether the china hutch is part of a set. If so, it may be beneficial to purchase the matching table, buffet, or other furniture – if shopping for an entire room.
Cleaning and polishing directions should be given to the new owner of the hutch. Certain brands or models require special cleaning supplies. If an incorrect product is used on the wood, a hazy residue can be left behind. Even if it is purchased from a secondhand store or from a garage store, the original company that created the hutch can be contacted for cleaning information.