What Kind of Treatments are Available at Spas?
A spa can provide a relaxing and rejuvenating experience for people of all ages and genders. Spa treatments range widely from simple massage to complex body wraps designed to firm and tone the skin. Many spas have a menu which represents spa treatments from all over the world, although the spa may have a specific focus such as Asian or Ayurvedic body care. The spa menu usually includes specific information about the spa treatments available and their benefits.
When you are going to a spa, it is an excellent idea to research the spa treatments beforehand, so that you know what to expect. If you have concerns about allergies, it is also important to alert spa staff when you book a treatment, so that they can help you select the best treatment. It is also advised that clients communicate with the massage therapist or aesthetician performing the treatment for the best results.
Several spa treatments focus on the health of the body and skin. Most spas usually offer several types of massage including traditional Esalen or Swedish Style, Warm Stone, Deep Tissue, and Thai or Shiatsu. Some spas include Ayurvedic massage or massage treatments such as Trigger Point or Myofascial Release. Massage can be performed with oil or cream, and will result in an all over feeling of relaxation and well being.
Other spa treatments for the body include body scrubs and wraps. Scrubs are designed to exfoliate the skin, and use an exfoliant such as salt, sugar, or loofah to gently remove the surface layer of dead skin. The exfoliant is usually mixed with flowers, herbs, or essential oils to enhance skin health. After a scrub, a body wrap is a wonderful way to moisturize and tone the skin. Body wraps are made with a variety of materials including muds, clays and seaweed. Seaweed has firming and toning qualities, while clays and muds have distinct properties depending on which type is used.
Other spa treatments are specifically designed to address the hands and feet. Many spas offer manicures and pedicures. Spa treatments for the hands and feet may also include exfoliation and masks for the feet along with massage or soaking in mineralized baths. These spa treatments are designed to leave the hands and feet feeling soft and replenished.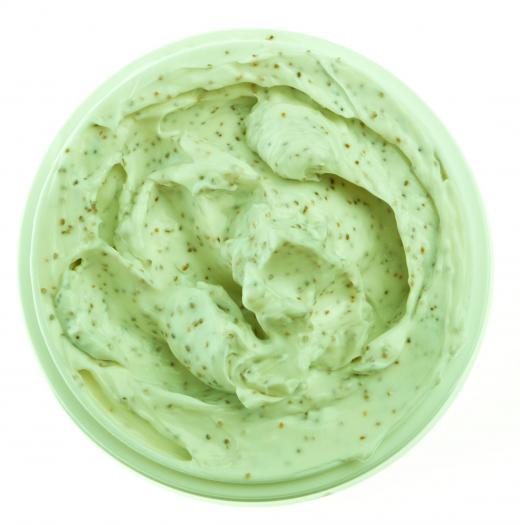 Many spas also offer facials. Facials can range from simple masks to facials with multiple steps to exfoliate, firm, and tone the skin of the face. Special training is required to perform facials, because facial skin is more delicate than other parts of the body. Make sure that you work with an aesthetician who is properly trained.
For the top of your head, many spas offer hair treatments. Larger spas have salons available for clients to have their hair cut and styled. Others may offer hair treatments such as Shiodhara, an Ayurvedic treatment using warm oil and gentle massage. Some spas offer special herbal hair wraps, so that your hair can be nourished while you pamper the rest of your body.
AS FEATURED ON:
AS FEATURED ON:






By: Valua Vitaly

A woman getting a manicure at a spa.

By: Kaarsten

Some spas offer Botox® injections.

By: Yanik Chauvin

Some spas offer facial laser treatments which can reduce the appearance of skin imperfections.

By: kubais

Many spas offer body scrubs.

By: Kesu

Hot stone massages have become popular at high-end health clubs and day spas.

By: Daniel T. Seher

Four handed massages are known as one of the most indulgent and relaxing spa treatments.

By: Africa Studio

Warm compress and rock treatments are popular activities at spas.

By: brankatekic

Facial massages may be available at spas.

By: luigi giordano

Aromatherapy treatments can help people dealing with anxiety.