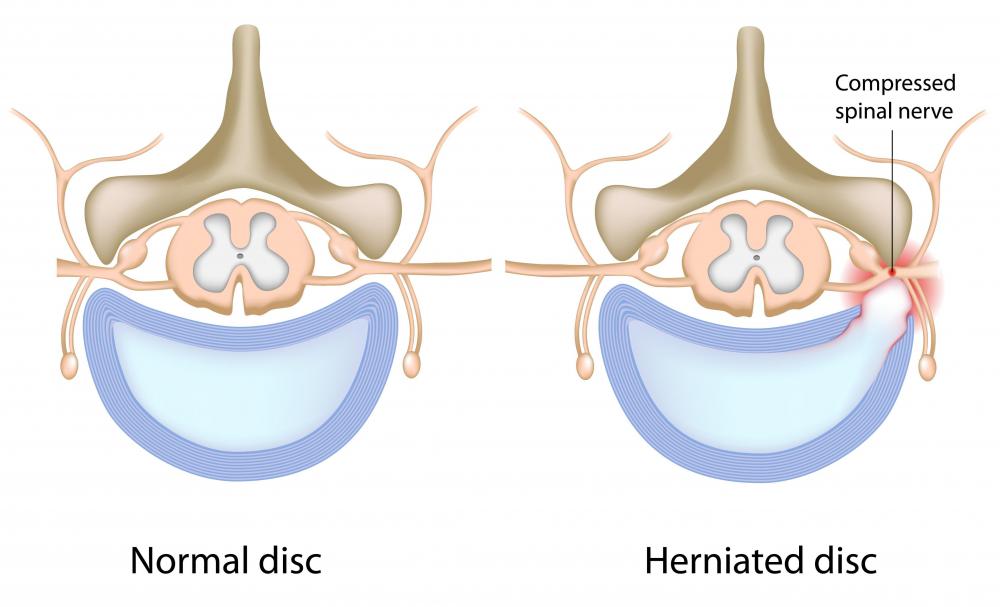 VAX-D® refers to vertebral axial decompression, a non-surgical approach to treating chronic back pain through the use of a motorized table designed to stretch the lower back. Developed by the former Canadian Deputy Minister of Health in the late 1980s, the family of medical devices to complement this therapy has been expanded and patented by the Canadian-based company, Vax-D Medical Technologies. The company established an American presence in Florida in 1995 and gained approval from the U.S. Food and Drug Administration (FDA) for the VAX-D® lumbar traction table in 1996. Today, numerous VAX-D® clinics provide this therapy to patients in the U.S., as well as in Mexico, Australia, Spain, Italy, and the United Kingdom.
Treatment with VAX-D® therapy is intended to address malfunctioning of the intervertebral structure due to injury or other trauma, including ruptured or herniated discs. Specifically, the aim is to reduce pressure on the nucleus pulposis, the fluid filled discs that act as shock absorbers along the spine. The hope is that compression resulting in inflammation of neighboring tissue will also be diminished, which may help to increase the delivery of lubricating fluids, oxygen, and other nutrients to the site.
While the mechanism of traction has been used to treat these types of conditions for many years, VAX-D® therapy represents a new class of technology that is reflected in the cost of treatment compared to traditional standards. VAX-D® does seem to provide some superior benefits to conventional traction, however. For one thing, the patient is positioned at the table lying face down, which promotes the correct alignment of the discs. The traction also alternates between varying degrees that the patient can control to their level of comfort, followed by periods of rest.
Each VAX-D® session typically takes 30-45 minutes, with 20-30 minute rest intervals. Usually, treatments are scheduled daily for the first week or two, and then reduced to only a few days per week for up to four weeks. Generally, it isn't necessary to continue treatments beyond this length of time, although patients in certain occupations or affected by other higher risk factors for disc injury may want to consider periodic "maintenance" sessions going forward.
It's important to note that, like traditional traction therapy, VAX-D® is not intended to cure or repair herniated or bulging discs. Many people experience significant relief from chronic pain with this therapy, however. It also provides an attractive alternative to invasive medical procedures, which is often coupled with a regimen of narcotic drugs. Of course, in order to make an informed decision about this therapy, a consultation with a qualified health care practitioner is recommended.
Vax-D® is can be used to treat a herniated disc.

Vax-D helps treat chronic back pain.