What Is Title IV Financial Aid?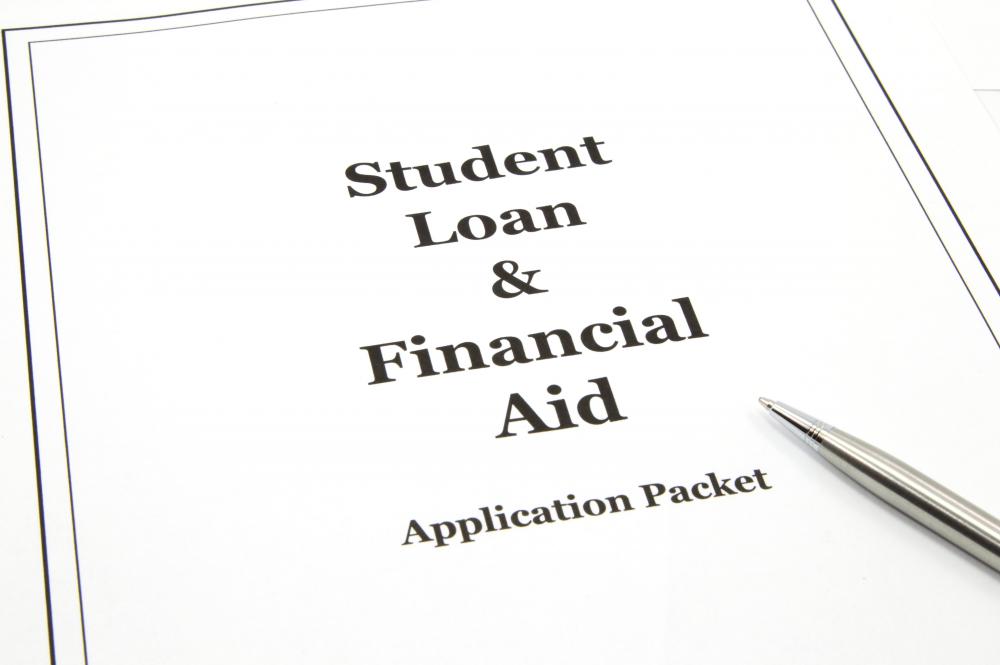 Undergraduate and graduate students in need of monetary assistance to cover college tuition in the U.S. can apply for Title IV financial aid, which is available in the form of grants and loans. Since 1965, this program has helped eligible students pay for higher education. Those interested in such assistance must complete the Free Application for Federal Student Aid (FAFSA) form, which can be found online or through a university's financial aid office.
Grants available include Federal Pell and Supplemental Education Opportunity grants, as well as Academic Competitive grants. Loan programs include those under which funds are borrowed directly from the federal treasury, such as Stafford and PLUS loans, and Perkins loans, which are subsidized by schools. Some grant programs are available exclusively to students entering particular fields, including National Science and Mathematics Access to Retain Talent (SMART) grants, and Teacher Education Assistance for College and Higher Education (TEACH) grants. Title IV also provides some grant programs to states for disbursement to students, and may subsidize on-campus work-study agreements.
The Higher Education Act of 1965 established financial assistance for post-secondary students in its Title IV. The act also outlined the rules regarding qualification and repayment of financial aid. Legislation defining Title IV financial aid has been re-authorized nine times since its implementation, and these amendments have altered some program parameters. Changes have included discontinuing aid for students convicted of drug crimes, and making aid more accessible to minority students.
Most grants available as part of Title IV financial aid have income limitations that the student, and sometimes the student's parents, must meet in order to be determined financially in need of assistance. Title IV financial aid loans are usually disbursed to eligible students regardless of income. Federal Supplemental Educational grants are reserved for students with the most pressing financial need.
Pell grants and direct loans may be awarded upon admission to public or private universities, community colleges, and technical colleges. They also may be applied later in the course of study, as the student becomes eligible due to changes in life or financial circumstances. Academic Competitiveness grants are also awarded upon admission, but are exclusively reserved for low to moderate income students who demonstrated academic excellence in high school. Field-specific SMART and TEACH grants are typically awarded in the second or third year of undergraduate study, once a student can prove he or she is on track to graduate with an eligible degree. Perkins loans and work-study opportunities are awarded at the school's discretion, and factors such as budget and student demand may influence disbursements.
Students can apply for financial aid by filling out the Free Application for Federal Student Aid (FAFSA) form, which is hosted by the U.S. government. Tax documentation may be required in addition to the FAFSA form, and applicants must adhere to processing deadlines. Most post-secondary institutions have offices dedicated to assisting students with applying for, and allocating, financial aid. Title IV financial aid may need to be returned if the student prematurely withdraws from classes. Specific policies related to incomplete courses vary based on the school, and the type of public aid awarded.
Upon graduation or discontinuation of classes, students usually must begin repaying Title IV loans, typically within six to nine months. Repayment plans can be negotiated based on the student's ability to pay, and the desired length of the loan. Prior to July 2010, direct student loans were serviced by private banks, however the Health Care and Education Reconciliation Act transferred student loan supervision to the U.S. Department of Education as of July 2010.
By: mybaitshop

A student loan and financial aid application.