What is the US National Medal of Science?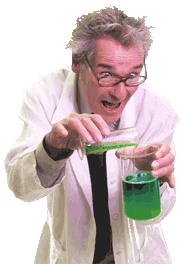 The US National Medal of Science was an award first established by the US in 1959. The award initially recognized only scientists in the fields of mathematics, biology, physical sciences and engineering. It was proposed in 1976 that behavioral sciences be added. Former President Jimmy Carter signed a bill expanding the field of the National Medal of Science in 1980.
The National Medal of Science is meant to be recognition of an outstanding contribution to the various science fields involved. Similar awards include the National Medal of Technology and Innovation, the National Medal of Arts, and the National Medal of Humanities. The US also awards those who have been excellent mentors with the Presidential Awards for Excellence in Science, Mathematics, and Engineering Mentoring.
More than one US National Medal of Science is given yearly. In fact, there have been more than 400 winners since the award was first established. The US National Medal of Science may also be called the Presidential Science Medal, since the President of the US presents the award.
The US President also appoints a committee to review all nominations. This usually consists of 12 people, and is called the President's Committee on the National Medal of Science. After reviewing the nominations, the committee then makes recommendations to the president, who has the final power of approval.
Scientific peers nominate candidates for the National Medal of Science. Each nomination must include three letters of recommendation or it is not accepted. Nominations for the US National Medal of Science stay active for three years, at which point, peers may nominate the candidate again. Nominees must be US citizens.
Despite the Medal of Science being considered a yearly award, there have been a few years where there have been no honorees. 1971 and 1972 had no awards given. As well, awards were not given in 1977-1978, 1980, and 1984-1985.
In the past, winners have come from diverse scientific fields. Awards have been given to scientists for performing the first kidney transplant, defining the mechanisms of neurotransmitters, developing more efficient rocket fuel, and for work in developing theories on nuclear fission.


Scientist with beakers