What Is the Importance of Human Capital?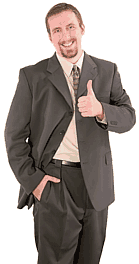 Human capital is a term that is used to identify the expertise that an employee gains while on the job, normally through a combination of experience and on the job training. Capital of this type benefits both the employee and the employer over time, in several ways. The importance of human capital can be seen in terms of productivity that helps move the company closer to achieving its goals, as well as providing the employee with additional resources that can aid in the advancement of his or her career.
For employers, the importance of human capital lies in the ability to identify skill sets inherent in specific employees and find ways to encourage the further development of those skills. Making this sort of investment in an employee can go a long way toward increasing the level of productivity that each employee brings to his or her job responsibilities. At the same time, the importance of human capital is made apparent when that employee chooses to remain with the firm and seek opportunities for advancement. From this perspective, the company generates an ongoing supply of qualified employees who can step into any vacancies that develop within the company over time, significantly reducing the amount of time needed to train individuals in corporate culture and the essentials of filling those roles.
Employees also benefit from this type of investment process. Here, the importance of human capital has to do with the ability of the employee to advance in his or her career, based on the skills, training, and experience that are received on the job. Should the employee wish to remain with the employer, those additional abilities enhance the potential for advancement through the ranks of the company, eventually leading to a higher salary and additional benefits. At the same time, the increase in human capital can also make that employee more attractive to other employers, making it possible to take advantage of opportunities elsewhere if none are available with the present employer.
Underestimating the importance of human capital will have a negative impact on just about any business. The failure to recognize and encourage the development of additional skills in employees limits the level of productivity that is achieved by those employees, which in turn hurts the bottom line of the business. At the same time, investing in human capital can help increase employee loyalty and save the company a great deal of money over the years. For this reason, many businesses go to great lengths to not only provide training opportunities that enhance employee performance in the short-term, but also provide chances for make use of that expertise and experience for many years to come.
Businessman giving a thumbs-up