What is the Best Way to Choose Shoes for the Prom?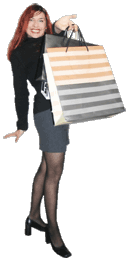 Graduation is right around the corner. You have finished your finals, signed yearbooks, and now you have to get ready for prom. You have been looking forward to this day since you were a little girl. Prom is so much more than a dance! In fact, some say it is the most important date of your life, next to your wedding day. Of course, you want your hair, dress, and make-up to be perfect, but choosing shoes for the prom is just as important.
When choosing shoes for the prom, you will of course want to select a pair that coordinates with the style and color of your dress. Remember that prom night can last for several hours and you will be dancing, so comfort is also an important consideration.
Begin looking for shoes for the prom far in advance of the big night, in case you need to have your shoes dyed to match your dress. This is not something you can have done at the last minute. It is also best to try on shoes with your dress before having any alterations done. This way you can see how the height of the heel will affect the flow and the length of your gown.
Try on several different styles and sizes of shoes. You need to make sure your shoes for the prom fit perfectly. Sore feet can quickly dampen the evening, so do not just buy a pair of shoes you love because they're supposed to fit. Sizes run different in different styles, so always try shoes on and walk around in them for a few minutes, to make sure they are comfortable before making a decision.
When shopping for shoes for the prom, always wear hosiery for sanitary purposes, as well as to see how the shoes feel and move with the sleekness of the hosiery. You don't want your feet to slide around inside your shoes. You want to be completely comfortable.
Budget is another consideration when selecting the perfect shoes for the prom. With a little effort, you can find gorgeous shoes that provide the perfect balance of comfort and style without breaking the bank.


Woman shopping