What is the Best Treatment for Hair Loss?
Hair loss may be triggered by a variety of factors, including age, lifestyle, diet, and genetics. The presence of certain medical conditions may also contribute to thinning hair, in addition to medications and treatments related with treatment. While balding is typically associated with men, women may also experience hair loss, although rarely to the point of complete baldness as men do. Though men and women generally experience hair loss differently, treatment for hair loss is available to both.
Before we can examine what may be the best treatment for hair loss, it's necessary to understand its cause. Androgenic alopecia is the term for male-pattern balding which is usually characterized by loss of hair at the crown and/or a receding hairline. Women, on the other hand, tend to experience diffuse thinning, with a more gradual loss of hair thickness at the sides of the head or evenly all over. Both conditions are prompted by a decrease in the production of androgenic hormones, such as testosterone. However, once again, the activity of testosterone occurs in men and women differently.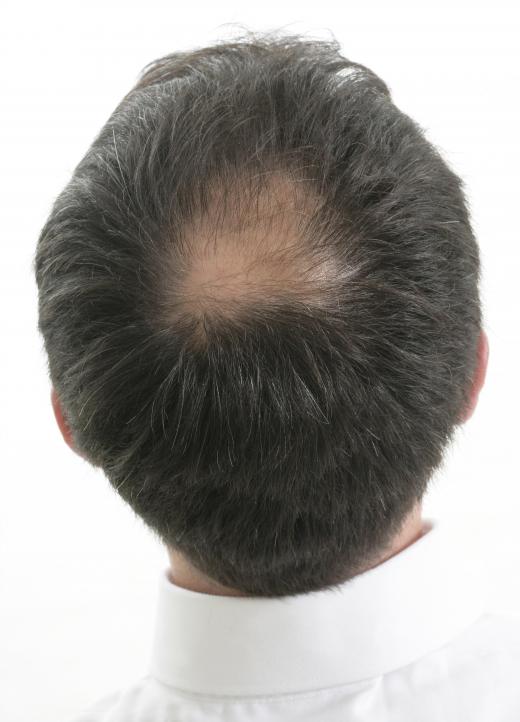 As men get older, the fall-off of testosterone promotes the conversion of available testosterone into a by-product known as dihydrotestosterone (DHT). The precursor to this conversion is an increase in levels of an enzyme called 5-alpha-reductase (5 ar) Type II being released by hair follicles. This is a bit self-destructive (if not ironic) since DHT signals the hair follicles to shrink in size and eventually die. Women are also susceptible to this process since declining levels of estrogen during and after menopause no longer affords protection from the effects of testosterone.
Most clinicians agree that the best treatment for hair loss is one that encourages hair follicles to refrain from entering a permanent state of rest and stimulate new growth. To that end, there are medications that work by either preventing the release of 5 ar Type II or by acting as a vasodilator to achieve this goal. Propecia (finasteride) is very successful in the former method and is the most commonly prescribed oral treatment for hair loss in men. Unfortunately, it cannot be used or even handled by women since this drug is associated with an increased risk of birth defects. However, Rogaine (minoxidil) is a topical vasodilating treatment for hair loss that both men and women can use and is available without a prescription.
There are a few drawbacks to either treatment for hair loss to keep in mind though. For one thing, it can take up to six months to see any positive results, if at all. For another, therapy with either finasteride or minoxidil must be maintained or any new hair growth experienced will fall out within a year. In addition, these medications are relatively expensive, although generic versions of either drug are available. A consultation with your physician will help to determine which of these options will be the best treatment for hair loss for you.
AS FEATURED ON:
AS FEATURED ON:






A man with a bald spot.

By: Barabas Attila

A woman with diffuse hair loss may lose large amounts of hair during brushing.

By: diego cervo

Treating hair loss requires first understanding its cause.