What Is Text Message Marketing? (with picture)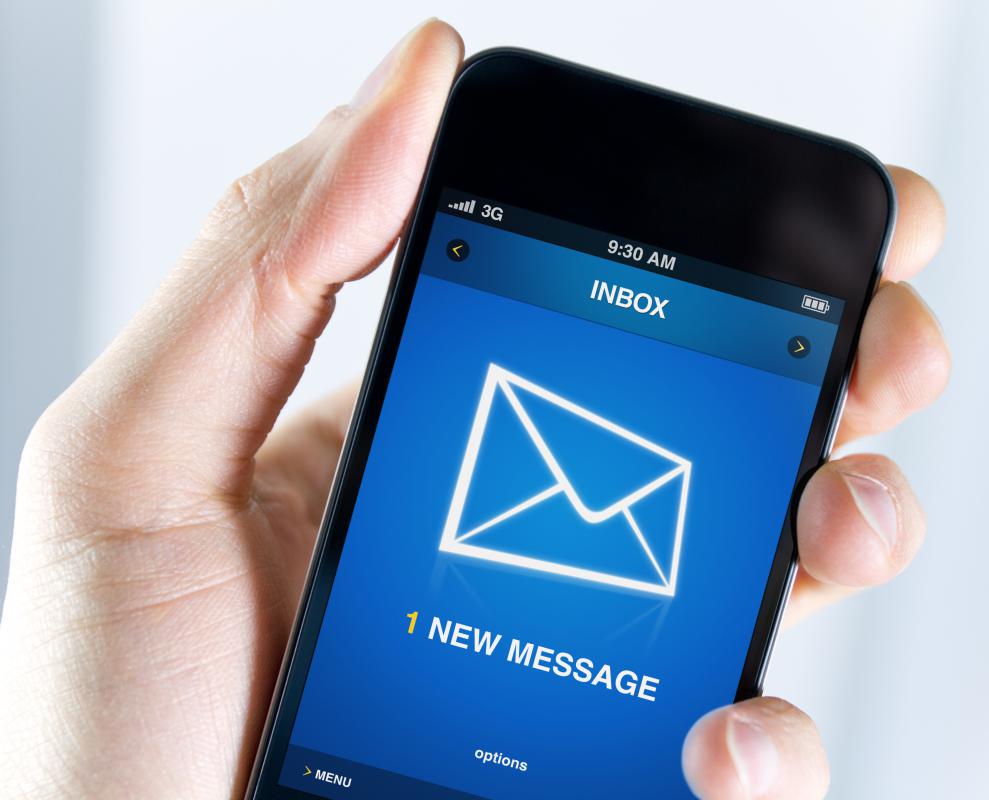 Text message marketing is a type of marketing that reaches current and prospective customers via cellular telephone text messages. The purposes of the text messages are similar to the purposes of other kinds of marketing tools. This means businesses use them to notify customers about current and upcoming promotions, discounts and sales, and other special announcements. Text message marketing benefits both the businesses that use it and the customers who receive the messages, especially because customers opt to receive the messages. Often, text message marketing is just one of the many business tools companies use to reach customers.
The messages arrive in text inboxes the same way regular short message service (SMS) text messages do. Typically, current and prospective customers must opt in before businesses can begin sending them text messages. This means the customers follow some established procedure to show they agree to receive the text messages, as well as provide the businesses with their cell phone numbers. Companies provide opt-ins in a number of places including their websites, mail-in forms, and store or office locations. Similar to unsolicited e-mail, unsolicited text messages are considered spam and the recipients can file complaints with the company or, if necessary, a higher authority.
Since most text messages arrive because the customer has agreed to receive them, text message marketing is beneficial for both the business and the customer. Generally, text messages reach customers much quicker than do other kinds of marketing approaches such as e-mail, television and radio commercials, and newspaper and magazine advertisements. This is because many people carry their cell phones with them throughout most of the day, and usually check their messages after they've been away from their phone for any length of time. Depending on the company and product, the customer might be able to act on the advertisement right away. For example, if a retail clothing store sends a text message notifying the customer about a sale, and the customer is already shopping nearby, the customer might take advantage of the sale because she's already near the store.
Many companies don't handle their text message marketing campaigns by themselves. Various businesses exist to help companies plan, organize, and implement their text message marketing campaigns. Such businesses can help a company design its text messages, create certain marketing techniques like contests and polls, and both schedule and deliver the text messages. Some businesses keep track of certain statistics, which are later used to help the company determine the effectiveness of a particular text message campaign. Such information can help the company build on or revise campaigns for maximum success.
Typically, text message marketing is used in conjunction with other kinds of marketing strategies. For example, companies often use traditional kinds of marketing along with newer forms of marketing to let their current and potential customers know about present and upcoming deals. So, a business might use text message marketing along with marketing postcards. Similarly, a business can use e-mail marketing along with billboard advertisements. The exact marketing strategies a company uses will depend on its customers, the results it has seen, and its own personal style.
Businesses may use text message marketing to notify customers about upcoming discounts and sales.