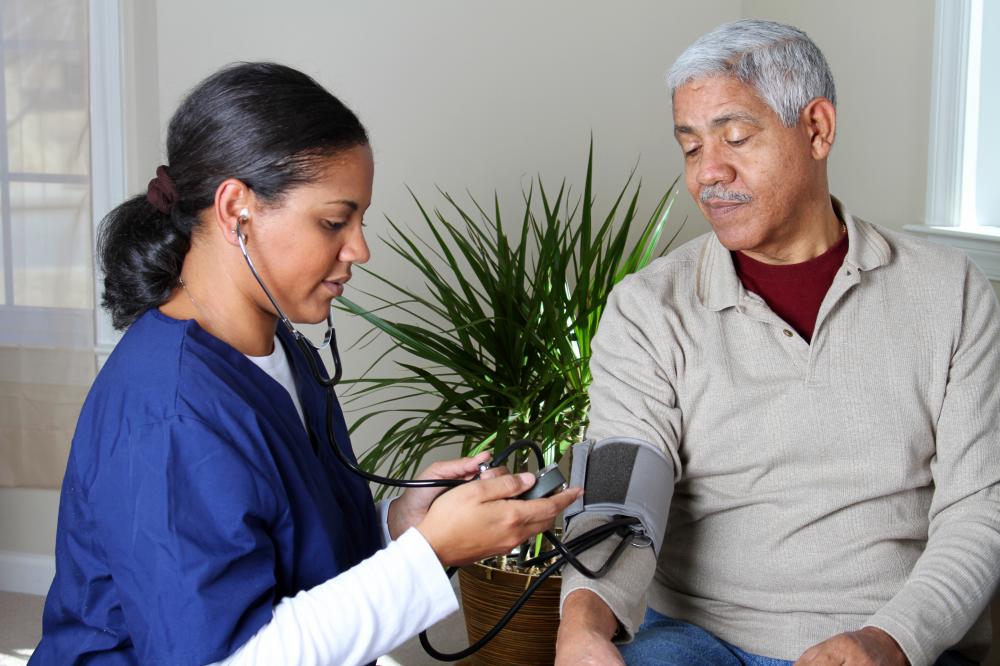 Tenormin®, or atenolol, is a prescription medication used to treat high blood pressure, reduce or prevent chest pain and increase the chance of survival for heart attack patients. It belongs to the drug class known as beta blockers, which reduce blood pressure and help blood flow. Patients take the medication, sometimes along with other drugs, in tablet form once or twice a day. Doctors advise patients not to stop taking it suddenly, since this can cause serious heart problems.
Doctors prescribe Tenormin® for patients with hypertension, or high blood pressure, angina or chest pain and those who have suffered a heart attack. The medication lowers the heart rate and opens the blood vessels to allow blood to flow through more freely, which decreases blood pressure. Tenormin® can also treat other conditions, such as migraines, irregular heartbeat and alcohol withdrawal symptoms.
Patients should take Tenormin® tablets as directed by their doctor, although it's generally taken one to two times daily with a glass of water. Other forms of treatment for high blood pressure, such as a low sodium or low salt diet and exercise, should also be followed while taking this medication. Conditions begin to improve within one to two weeks, although patients should not stop taking Tenormin® if they feel better without discussing it with their doctor first. Abruptly stopping the medication can lead to heart attack, severe chest pains or harmful changes in heart rate.
Tenormin® can cause adverse reactions in patients with allergies to atenolol or those who are taking medications such as calcium channel blockers or nonsteroidal anti-inflammatory drugs. Patients should provide their doctors with a list of all other prescription and non-prescription medications they are currently taking. Doctors should also know if patients have thyroid problems, lung disease, asthma, diabetes, kidney disease, circulation problems or severe allergies. Tenormin® can harm unborn children and babies who are breastfed.
Some mild and temporary side effects of Tenormin® include depression, insomia, nervousness, dizziness, nausea and diarrhea. Patients who experience prolonged or severe bouts of these symptoms should get medical help. Doctors warn patients not to drive or operate machinery after taking Tenormin® since it also causes drowsiness and can affect judgment and reaction times. Rare but serious side effects that require immediate medical care include fainting, swollen hands, legs and feet, trouble breathing, jaundice and sudden weight gain.
Tenormin® may be prescribed to help lower blood pressure.

Tenormin is often prescribed to patients who experience chest pain.