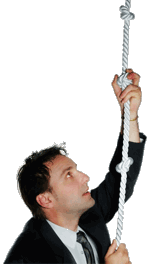 A series 4 is a securities license in the United States offered by the Financial Industry Regulatory Authority (FINRA). The license is for managers who make or supervise options sales, and supervise the compliance of a brokerage firm. Individuals must pass an exam containing 125 multiple-choice questions, achieving a 70 percent as the minimum passing grade. The test is offered at computerized testing centers across the United States.
FINRA is the largest independent regulator in the United States for securities firms and brokerages. The agency oversees approximately 4,700 firms, 167,000 branch offices, and 635,000 securities representatives. FINRA is a consolidation of functions from the New York Stock Exchange, which is the most well-known stock exchange in the United States.
Prior to earning the series 4 license, individuals must obtain the series 7 license. The series 7 is an individual license that allows representatives the ability to legally sell equity and debt securities, options, derivatives, retirement plans, and other financial instruments. Similar to the series 4 exam, individuals must pass a computerized multiple choice exam with a 70 percent minimum passing grade. This test is more intense than the series 4 exam — it takes six hours and consists of 260 questions — because it is an early license for securities representatives.
Individuals looking to own or operate a securities firm must obtain a series 4 license. The content for this certification focuses on the supervision of sales activities and trading practices of other individuals. The ability to properly instruct individuals in the technical field of selling securities can be quite difficult due to the complex nature of investment instruments and the regulations found in the United States. As financial brokerage houses develop new investment instruments, individual representatives must complete continuing education.
FINRA works in conjunction with the Securities Industry and Regulatory Council on continuing education to develop continuing education for series 4 holders. The two mandatory programs include regulatory and firm elements. The regulatory element is a computerized test that must be completed within 120 days of the second anniversary of the individual's license approval and every three years beyond this date. The test focuses on compliance, regulatory, ethical, and sales standards.
The firm element is a formal training program focusing on broker-dealer relationships and keeping individuals up to date on industry practices. This plan typically requires a written plan outlining how each securities firm will comply with the requirement and structure the continuing professional education for the size and scope of operations.


Man climbing a rope