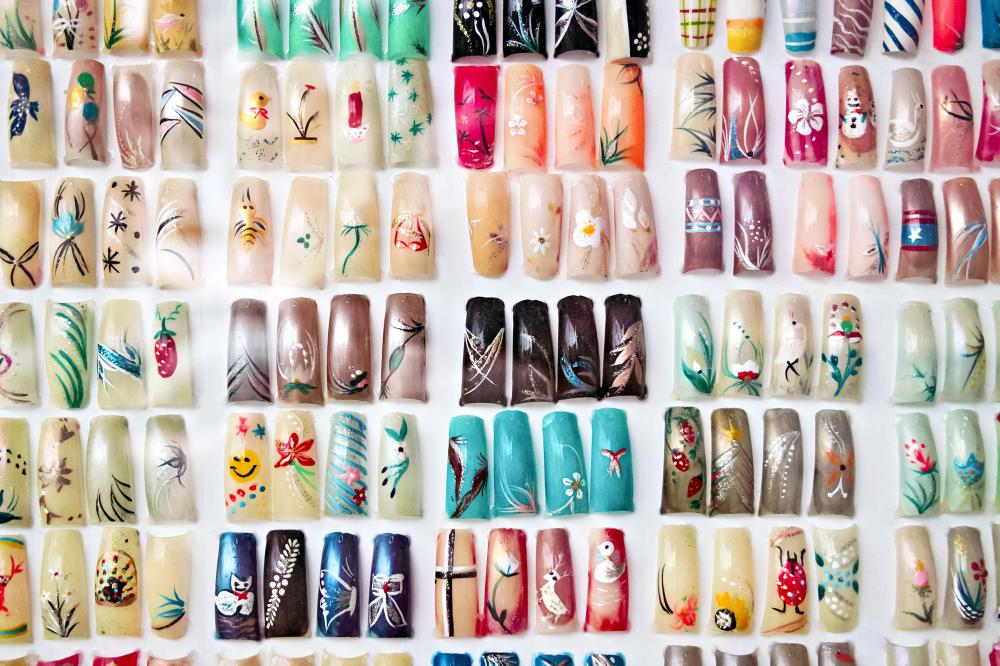 Nail art polish is a kind of polish that is used to create designs or accents on fingernails or toenails after a base coat of polish has been applied. In many cases, this kind of polish is used to create shapes such as hearts, stars, or flowers. It is also sometimes used to create seasonal motifs. For example, dark green nail art polish may be used to paint a Christmas tree on top of base coat of red polish. The same color may be used to paint a shamrock on top of a lighter green base coat of polish in celebration of St. Patrick's Day.
Although the formulas of nail art polish and regular nail polish are often similar, the major differences have to do with the available colors and the brushes that are used to apply them. As nail art polish is used to create accents and designs, it often comes in colors such as hot pink, orange, grass green, and electric blue that are less frequently used as base coats for the entire fingernail or toenail. Also, regular nail polish is applied with a brush that can cover the entire fingernail in color in just a few strokes. The brushes that are used to apply nail art polish are much thinner so that they can be used to create very small, specific brush strokes.
While nail polish is normally sold by the individual bottle — with some exceptions for gift packages of polish and travel sizes — it is very common for nail art polish to be sold in sets. These sets may include just a small variety of polishes or may include dozens of colors. These larger packages are often used by salons that offer nail art services as part of their manicure and pedicure menus. They are also sometimes purchased by people who enjoy doing their own nail art at home.
People who are just learning to use nail art polish can begin by painting basic shapes on top of base coats. There are also web newsletters, sites, and pamphlets on how to create many kinds of nail art. With practice, it is possible to create a great variety of designs. Some people like to include decals, stickers, and even rhinestones in their designs. For example, a rhinestone could be featured at the center of a flower, the petals of which are created with nail art polish.
Artificial fingernails with nail art.