What is Military Scrapbooking?
Military scrapbooking is putting together a collection of memorabilia into a book from a person's service in the military. The scrapbook can include everything from themed backgrounds to photographs. It can make an excellent gift for any occasion, from a birthday to retirement, and can be a treasured memento for the recipient.
Gather personal photographs to use in the military scrapbooking. This can include anything from the recipient in uniform to pictures from a typical work day. Put them on certain pages filled with just photographs or mix and match them by putting a few on each page with stickers or embellishments dotted in between them. Leave the photographs plain or put photo corners on each one.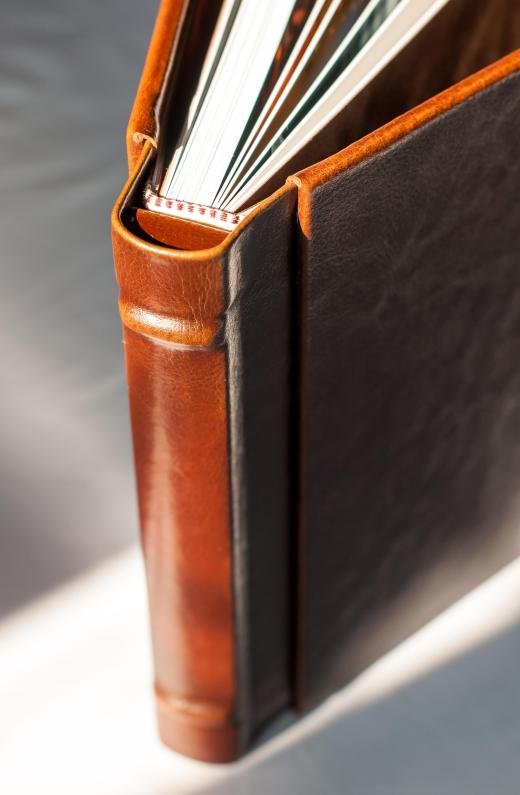 Choose a branch-specific themed background when doing military scrapbooking. Use background that is camouflage, has the branch name on it or has the branch emblem. Depending on where the paper is purchased, it can come in individual sheets or as a themed batch.
Add in quotes and terminology that pertain to the recipient's specific branch. For example, for the Marine Corps, use an embellishment that says "Semper Fi," In addition, print out quotes, poems or sayings from the Internet to paste into the scrapbook. If the recipient was mentioned in the newspaper, put those in as well.
Make pages for special honors such as medals or ribbons. Put only one or two on each page and, underneath each one, put a small summary of what the honor stands for as well as where and why it was received. If there were any newspaper or Internet article mentions, print those out and put them with the corresponding honor. If possible, include any pictures of the recipient receiving the honor.
When military scrapbooking, it is important to make sure all the items going into the book are appropriate for the recipient's branch. For example, some terminology or quotes may be specific to the Marine Corps, but not the Army. Double check everything from the print on the backgrounds to the stickers to ensure they are specific to the particular branch.
Those that serve in the military are typically extremely proud of their service and look for a way to hold onto as many mementos or memories as possible. It can take quite a bit of effort to do military scrapbooking and may require a substantial amount of research, but the gift can be a thoughtful and much appreciated surprise. To make the wrapping as special as the scrapbook, put it into a box decoupaged with the emblem of the specific military branch.
AS FEATURED ON:
AS FEATURED ON:






By: SilviuFlorin

A scrapbook can be used to commemorate a person's military service.

By: Monkey Business

A scrapbook can make an excellent gift for many different occasions.