How do I Choose the Best Scrapbooking Kit?
Scrapbooking can be a fun pastime. You may use it to preserve memories with style, produce gifts for loved ones, or even socialize with others who also like to scrapbook. Some people even say scrapbooking is relaxing. Choosing the right scrapbooking kit can help increase your enjoyment of this hobby, as you won't have to stop in your tracks because you are missing a critical tool or component. To choose the best scrapbooking kit, you'll typically need to consider whether you are a beginner or experienced; the components you'll need; and how to choose archival-safe tools.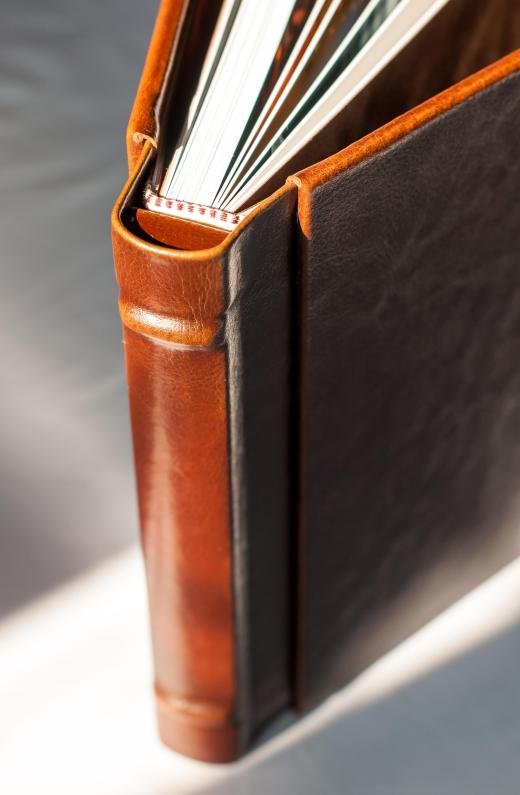 If you are new to scrapbooking, the best scrapbooking kit may be one that is designed just for beginners. This sort of kit typically includes all you need to get started with scrapbooking. For example, it may include an album, a variety of scrapbook papers, stickers, rub-ons, embellishments, and a special pen. A beginner's kit may also include scrapbooking scissors, acid-free adhesive, and instructions. If you attempt to purchase all of these items separately, they may be more expensive or you may forget something critical.
You may not need an all-inclusive kit if you are not new to scrapbooking. Instead, you may choose to purchase an album or embellishment kit. Album kits come in a variety of sizes and often focus on a theme. This means you will typically obtain not only an album, but also paper and embellishments that suit the theme. For example, a wedding album kit would likely include wedding-themed papers and embellishments. This type of kit doesn't usually include a lot of scrapbooking tools like beginner kits do, but some of them may include a decorative tool as a bonus item.
If you have an album or prefer to purchase one separately, the best kit for you may be an embellishment kit. These kits are typically full of items you can use to make your scrapbook more attractive. For example, they may include assorted brads, buttons, silk flowers, stars, and die-cut shapes.
In some cases, you may decide that you only need pages to add to your scrapbook or to start a new one. Instead of buying a few pages at a time, however, you may opt to buy a page kit. Like albums, these kits often focus on a theme and include pages in colors and patterns that will go well with that theme. Sometimes these kits also include stickers and embellishments.
No matter which type of scrapbooking kit you choose, you'll typically need to select one that is archival safe. This usually means its components are acid-free and are unlikely to discolor or turn brittle. Archival-safe components are supposed to weather time well. Likewise, they are not supposed to damage photos or other documents.


By: Sergey Mostovoy

The right scrapbooking kit can depend on someone's level of experience.

By: SilviuFlorin

Albums are often included in scrapbooking kits.

By: Monkey Business

The best scrapbook page kits have designs that reflect the person's desired theme.

By: Sergey Mostovoy

A scrapbooking kit might include basic scrapbooking materials like twine and card paper.