What Is Involved in Optician Training?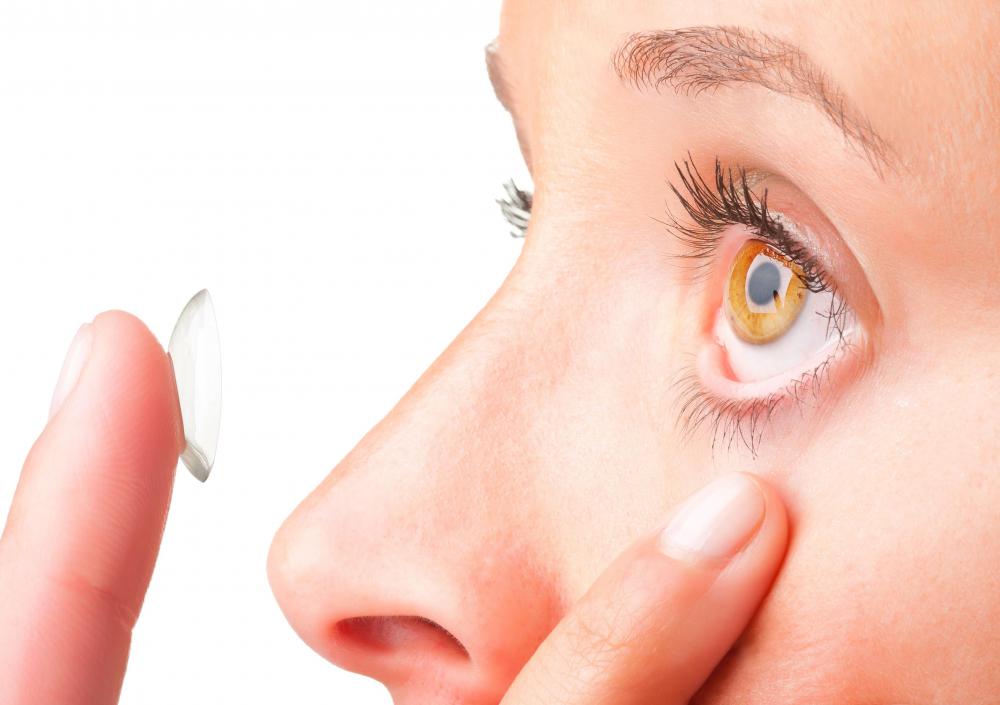 The purpose of optician training is to prepare someone for an optician career. The typical role of an optician is to assist people with their prescription eyeglasses and contact lenses. Depending on the location, training opportunities can vary from certification programs to degree programs, many of which are often followed by an apprenticeship or an exam in order to become certified or licensed. Fitting contact lenses usually requires additional training beyond working with eyeglasses, and many opticians are qualified to fit artificial eyes and cosmetic devices as well. One's optician training usually continues on the job, where good business and customer service skills are often required.
Once a customer receives a prescription from an optometrist or ophthalmologist, an optician can help select and fit the proper eyeglasses or contact lenses. Optician training prepares him or her for guiding the patient through the process of choosing lenses and frames based on his or her prescription and preferences. The optician fits the eyeglasses, accepts payment and provides advice for caring for them. When necessary, he or she can also apply tints to lenses and make other adjustments as necessary. With additional training, he or she can also assist customers with their contact lenses.
Along with the expectation that the individual has earned a high school diploma, some common optician training requirements are completion of either a certification program or a two-year associate's degree program. For more advanced optician training in the U.S., for instance, four-year programs are available at many colleges and universities. These programs typically include courses such as anatomy, physics and computer training, for example. Depending on the program, optician training also frequently involves learning hands-on techniques for operating diagnostic tools, microscopes and other instruments.
Depending on the jurisdiction, licensure may be required in order to practice as an optician. In the U.S., there are state-specific exams as well as certification exams administered by professional organizations such as the American Board of Opticianry (ABO) and the National Contact Lens Examiners (NCLE). Retaining one's license usually depends on periodically completing certain continuing education requirements. As an alternative in locations that do not require licensure, an aspiring optician might complete an apprenticeship under the supervision of an optometrist, ophthalmologist or another optician.
In order to succeed on the job, one's optician training should also include the development of office management and record keeping skills. In addition to making sales, opticians are also frequently required to perform administrative duties, such as billing, filing insurance claims and updating prescription information. Working with customers also usually necessitates having other skills, such as a pleasant demeanor and the manual dexterity to fit eyeglasses and contact lenses with precision and care.
Opticians can train to work with contact lenses.

Optician training includes learning to properly fit eyeglasses.

An optician can help select and fit the proper eyeglasses or contact lenses.