What is Internet Marketing Research?
Market research is research that is used to discover information about or gain insights into markets, market trends, competitors, customer demographics, customer satisfaction, and target markets. Internet market research is any market research that fits one of two descriptions. First, Internet marketing research can refer to research that is conducted through or by means of the Internet. Second, Internet marketing research can mean specifically focused on the ecommerce aspects of a company's marketing efforts as opposed to its retail marketing.
Internet marketing research can be conducted in a number of different ways. For one thing, a company's webmaster can use information such as page views, newsletter signups, and online sales to analyze the behavior of customers when interacting with any company webpage. This includes not only the company website, but also any LinkedIn® pages, a Facebook® business page, and any Twitter® pages, such as customer service, and other social media. Customer interaction with company web ads can also be considered, as well as the effects of favorable, neutral, and unfavorable press.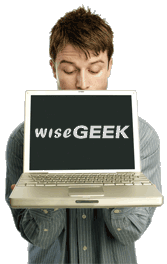 Another type of Internet marketing research involves testing by the web designer to see which version of a website gets a better result from customers. This is done using a technique called A-B Split Testing. A-B Split Testing can be used to test smaller website elements, such as headlines or small sections of copy or ad layout. It can also be used to compare the response to completely different versions of a page or site, although this can leave one in the dark about which particular elements are effective in the favored design.
Surveys, case studies, focus groups, and interviews, can also form the basis of Internet marketing research. These can be conducted in several ways. They can be accessed through the company website or through the opt-in email list the company has amassed. Alternatively, a market research company that specializes in Internet marketing research can be hired to conduct surveys, focus groups, case studies, or interviews on a company's behalf. Such firms may have an established body of volunteers in such large numbers that the desired demographic response can easily be reached. Databases form the basis of another approach to Internet marketing research. Some require membership for access.
In the 21st century, Internet marketing research is often considered more effective than traditional research methods. It offers cost savings, for one thing. Additionally, the speed and accuracy can be better, and the reach may well be extended.
AS FEATURED ON:
AS FEATURED ON:






Man holding computer