What is Inbound Marketing?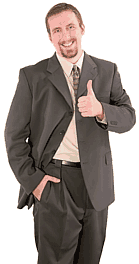 Inbound marketing is a type of marketing strategy that is focused on making sure the company and its product line is found by potential customers with the greatest degree or ease possible. The process often revolves around identifying customer needs, developing products that meet those needs, and then positioning those products so that they are readily located where the customer can discover them as a matter of course.
This process is different from outbound marketing, where the focus is on using various sales strategies to grab the attention of consumers and enticing them to try the products. With inbound marketing, the idea is to determine where the customers who need the products the most are likely to look for them, then make sure those products are there for the customer to find and purchase. In this respect, inbound marketing is somewhat like relationship marketing, in that it relies more on establishing a connection with customers, rather than attempting to build a relationship based on advertising.
In order to engage in inbound marketing, it is necessary to conduct market research that yields important data about customer tastes and demands. This information makes it much easier to tailor the company's products so they directly address those demands, and do so in a manner that is likely to appeal to customer tastes. Once this phase is complete, the company can then look at the most effective ways to connect with customers, and thus provide consumers with the ability to purchase and use those products. While the traditional approach is to identify the brick and mortar locations where consumers are most likely to look for products of this type, the process today also involves identifying online sites where consumers are highly likely to visit, and allowing access to the products on those sites.
For example, as part of an inbound marketing approach, a company may conduct research that yields the fact that a given product is generally sought out in a particular section of a pharmacy. With this fact in mind, the business will take steps to establish business relationships with various pharmacy chains, as well as select independent pharmacies, with the stipulation that the product line be displayed in a particular area of the store. At the same time, the company will establish relationships with online pharmacies, making sure their products are classed so they will show up when consumers conduct searches using certain keywords. As a result of these actions, consumers are able to discover the products without the use of a lot of advertising or marketing gimmicks, evaluate them, and ultimately purchase the products. Assuming the products do in fact meet consumer needs and expectations, the customer returns again and again to purchase their new favorite product.
Many companies thrive by using inbound marketing techniques. Although public awareness tends to grow more by word of mouth than by spending a lot of money on advertising strategies, this approach can help build a loyal client base that is somewhat immune from flashy ads and grandiose claims by competitors. This is often due to the perception that the products have built their reputation squarely on quality, and not on a lot of hype.
Businessman giving a thumbs-up