What is Home Power Protection?
Home power protection is way to absorb excess electricity and protect the household from energy surges. A surge can occur from lightning striking too close to a home or from erratic power sources. These powerful surges can destroy the wiring within the home and can also damage anything that is plugged into an electrical socket. Even small surges can take a toll on appliances. Home power protection is vital in areas that receive an above-average number of lightning strikes each year.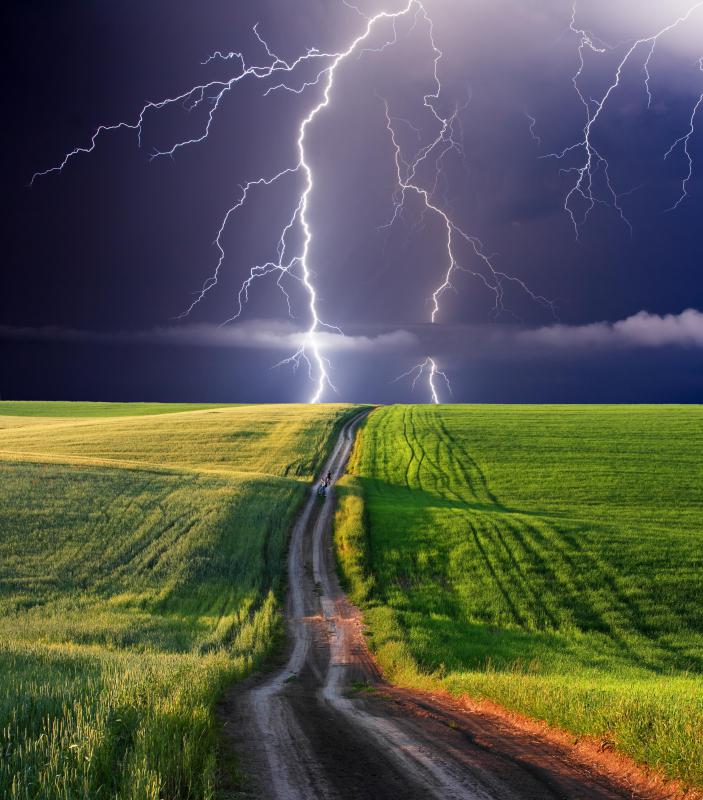 One of the most efficient ways to avoid an electrical surge is to use a home power protection device placed on the meter. These devices can stop an electrical surge before it reaches the wiring and indoor appliances. Lightning can strike a power line and quickly travel into the home through the wiring. Meter-based surge protectors help to reduce or eliminate these types of surges and they are available in varying sizes and strengths. This is because the average home will probably not need as much protection as larger buildings, such as factories.
When attempting to provide home power protection for the entire home, every appliance has to be considered. For example, a telephone line can be protected by being plugged into a surge suppressor bar. This type of bar also has five or six electrical sockets to plug in other surrounding appliances such as a computer or television. They typically have reset buttons that automatically shut down power to these appliances in the event of a surge. Panels also can include lights to show if the appliances are protected or if the energy is being grounded.
All of these home power protection ideas can fail if the power surge is big enough. For the best protection, a combination of both indoor and outdoor surge protection is recommended. When searching for a surge protector, it is best to choose one with a lower clamping voltage. It should be tested and deemed safe and it should also have a thermal fuse protector. Outdoor surge suppressors should stop any electrical flow to the home even after the power surge is over.
Any home power protection device should be made specifically for an appliance or fixture to fully protect it. The amount of AMPs that are being used should always be taken into consideration. Indicator lights can always be used to see if the device is working properly.
Residential electric meter.

By: Leonid

Lightning is one potential cause of power surges.

By: Sarah Fields

Malfunctions in power lines can create power surges, which need to be protected against.