What is Higher Education Administration?
Higher education administration can refer to the bachelor's or master's degree one can earn from a college or university, or it may refer to the body of administrators at a higher education institution. The degree program prepares a student to become an administrator within a higher education administration, which is a body of professionals who plan, organize, and otherwise control aspects of the education offered by an institution. Higher education refers to post-secondary schools such as community colleges, four-year colleges, and universities, so higher education administration refers only to administrators at these institutions rather than at high schools, elementary schools, and alternative schools.
Several different positions fall under the category of higher education administration. Provosts are administrators who work with the college president to develop budgets, make decisions about hiring and appointments, and design schoolwide policies. In larger universities, provosts may be responsible for coordinating with deans of individual colleges regarding budgets, hiring and firing, and other important decisions regarding the regular running of the university. Academic deans are responsible for running individual departments of study, such as English, engineering, education, and so on. They must manage the staff of the department and deal with student issues pertinent to their fields of study. Some deans are responsible for other areas of important school structures, such as the dean of student life or student services.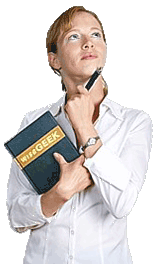 Other positions such as director of admissions or financial aid officers are also part of higher education administration. They are responsible for managing and maintaining certain departments within the school. They are comparable to principals and vice principals at the high school level. The specific functions of each job depend on the requirements of the department, and very often more than one administrator will work within a department. In just about all instances of administration, a member of higher education administration will have to interact with colleagues in the same department and other departments, students, and sometimes even the parents of students.
The level of education one must reach before obtaining a position in higher education administration varies depending on the position, but in most cases, at least a master's degree is required, coupled with significant experience and supplemental qualifications. In some instances, a PhD is required. Administration positions may be obtained through outside hiring, but more often, people are hired from within departments or at least within the educational institution; one can essentially be promoted into the position.
AS FEATURED ON:
AS FEATURED ON:






Woman holding a book