What Are the Different Types of Education Administrator Jobs?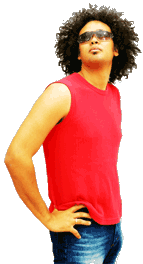 Some education administrator jobs are found in elementary, junior high, and high schools. These workers can also be found in libraries, prisons, job training centers, and large corporations. In these settings, employees typically oversee that organization's education and training programs. Four years of teaching experience, a master's degree, and strong leadership qualities are generally needed to land one of these positions.
Elementary, junior high, or high school principals and vice-principals are common examples of education administrators. In this capacity, administrators oversee the day-to-day functions of the school, often serving as a liaison between students and faculty members. The principal may also be responsible for hiring teachers, developing new policies and procedures, and maintaining the school's budget.
After serving some time as a principal, the next step in an education administrator's career can to become a school superintendent. These positions are typically found in the school's district office. People in these education administrator jobs often supervise principals, ensure the district's compliance with local testing requirements, and develop the school system's calendar. They may also serve as a public relations officer for their district, meeting with local businesses and members of the press to promote school activities.
Education administrator jobs are also found at the college and university level. These individuals are sometimes referred to as deans rather than principals or superintendents. They may be in charge of academics, faculty, student affairs, or athletics. Some of the education administrator duties can involve recruiting, fundraising, and other administrative tasks. A dean might also approve policy changes for new admission and graduation requirements.
Businesses may also have a need to fill education administrator jobs. This is because organizations such as employment agencies, job training centers, and libraries sometimes have an education program. When employed in this capacity, some duties can include developing the educational program, maintaining a budget, advertising, and recruiting. Grant writing and corporate fundraising could also be included from time to time.
A master's degree is normally one of the education administrator requirements desired by many school systems. Competition can be extremely fierce in some areas, so a doctorate degree can sometimes give one applicant an edge over another. Most jurisdictions prefer candidates who have teaching experience along with a demonstrated history of achieving academic goals. Supervisory experience, public relations skills, and knowledge of local laws concerning education can also be helpful when seeking a career in this area.
Man with hands on his hips