What is Glucose Software?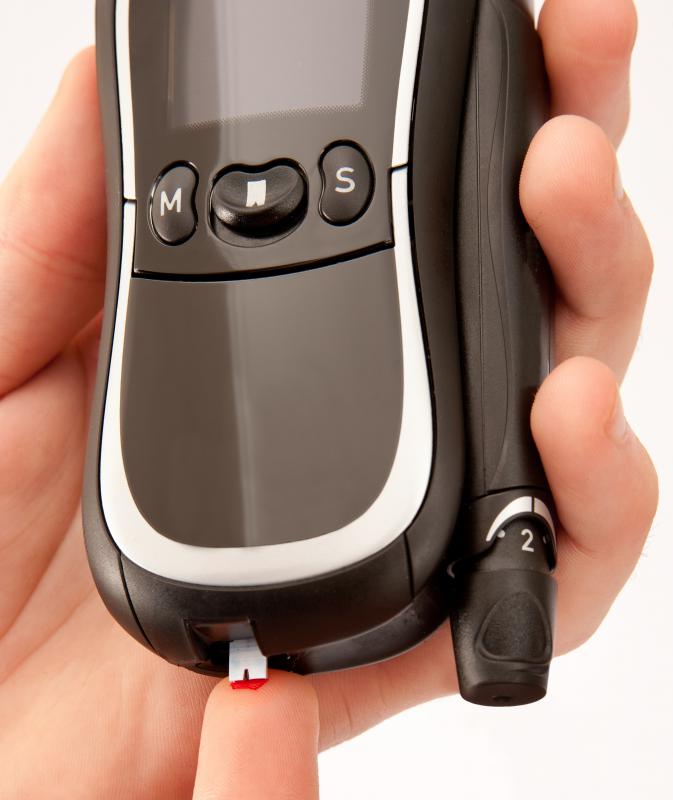 Glucose software is a software product designed for use by people with diabetes who are monitoring their blood glucose levels. Historically, this was often done by journaling, which was cumbersome and time consuming. There are a number of different software products available, with various features which can make them more useful or flexible. Cost for such products varies, with some being free, while others may be more expensive. Some companies package glucose software with their glucose meters.
Monitoring glucose levels is an important part of managing diabetes. With glucose software, every reading can be recorded, and supplemental data like information about when the patient last ate can also be entered. This provides immediate information of value to the patient, and it also allows a patient to explore long term trends. For example, patients may notice changes in blood glucose levels after specific activities which can be adjusted to keep the glucose level more stable.
With some programs, all of the information needs to be entered manually. Other glucose software is designed to interface with a glucose meter, transferring the data automatically. This is much more convenient for patients, and it reduces the risk of inaccuracy. The software plots levels over the course of the day, and can also be configured to show trends and other information which may be of interest or use.
Many glucose software programs are designed to work on many platforms so that patients can install them on their cell phones, personal digital assistants, computers, and so forth. This ensures that the software will be readily accessible when the patient needs it, allowing patients to travel and engage in other activities while knowing that the information will be available. This also allows patients to bring their records to their doctors, so that their doctors can discuss their diabetes management plans and how well their diabetes is being controlled.
When selecting a glucose software program, patients may want to confirm that it will work with their glucose meter. They might also want to ask for recommendations from fellow diabetics; numerous reviews of programs including screenshots and discussions about ease of use are available online networking sites organized by people with diabetes. A doctor may also have recommendations based on experience with other patients, and sometimes a doctor's office has a demo version of glucose software available which a patient can test to see if the software feels comfortable and easy to use.
Glucose software often interfaces with a blood sugar monitoring device.