How do I Treat Low Glucose? (with pictures)
When a person has low glucose, also called hypoglycemia, the amount of glucose in his blood falls too low to be considered normal. Glucose is blood sugar and having too little of it causes many symptoms, including dizziness, shakiness, weakness, confusion, hunger, and sweating. The human body needs adequate levels of glucose for energy, and severe drops may even be fatal. As such, it's important to treat it swiftly, which usually involves giving the affected person a small amount of food or drink that is high in glucose.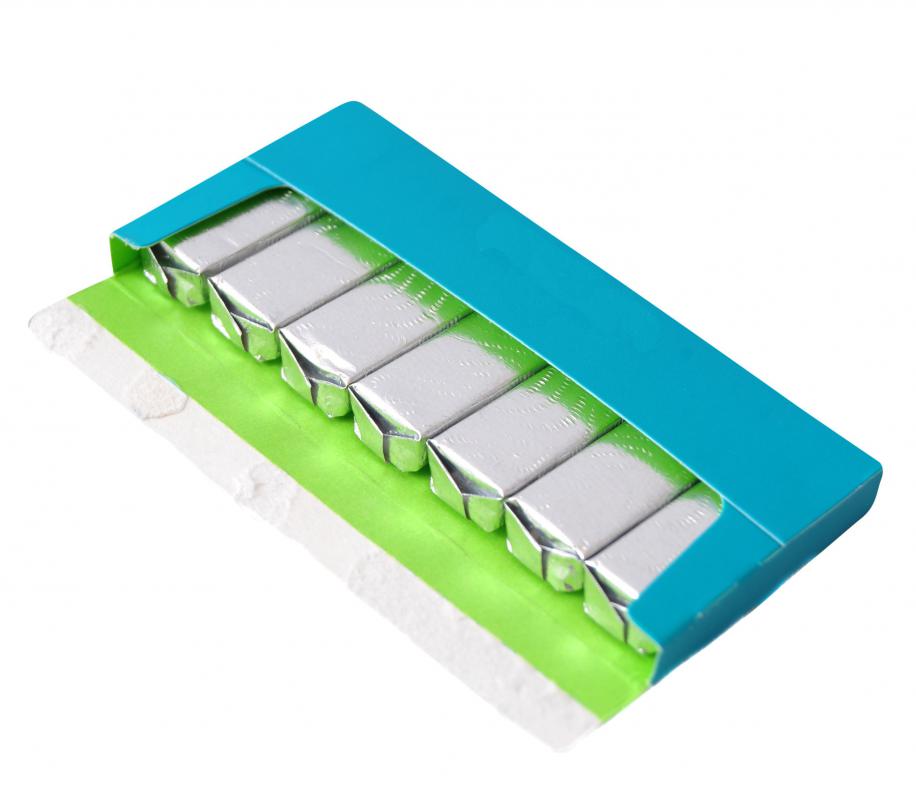 Foods like candy, chewing gum, fruit, fruit juices, and sodas are rich in glucose. Honey, syrups, and many jams are as well. However, people get glucose from many different types of foods, ranging from pasta and bread to cereal and milk. In the average diet, carbohydrates are the primary source of glucose.
If a person has an episode of low blood sugar, the immediate treatment is the consumption of food that is high in sugar. For example, eating candy can help, as can drinking fruit juice or soda. Glucose tablets are also used to treat low glucose. However, a person who has never experienced hypoglycemia before may not have them on hand. In a severe case in which an affected person is unable to eat or drink a sugary food, he or she may need to receive glucose through an IV, or she may require an injection of glucagon, a medicine used to treat hypoglycemia.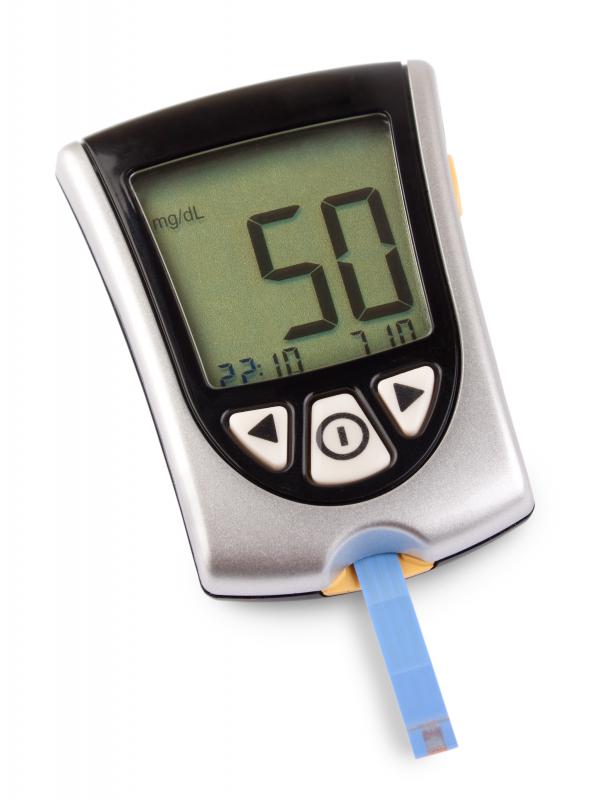 For some people, hypoglycemia may happen only once or twice, but for others, episodes may reoccur. To help such patients be prepared, doctors may recommend glucagon kits that can be used at home. These kits typically contain instructions for use, a syringe, and glucagon.
Sometimes people with low glucose have chronic underlying conditions that cause it. For example, some people with diabetes take medications to control the condition. These medications may cause their blood glucose levels to fall too low. In such a case, a doctor may prescribe a different medication, adjust the dose of the medication, or offer other advice for avoiding episodes of low glucose.
Low blood sugar may also affect people with serious illnesses that involve the heart, kidneys, or other organs. Some people with hormonal deficiencies may have recurrent episodes as well. Hypoglycemia can also become a problem for those with insulinomas, which are tumors of the pancreas that produce insulin, the hormone that regulates glucose levels in the body. The tumors cause insulin levels to rise too high for the patient's blood sugar level. In such cases, doctors may treat low glucose while also treating the underlying condition that caused it.
Eating hard candies can quickly raise blood sugar.

Chewing a stick of gum can help with low glucose.

Anything below 70 milligrams per deciliter is considered a low glucose level.

In severe cases, some patients may need to receive glucose through an IV.