What is Gaming Industry Analysis?
Gaming industry analysis is the process of studying the video game industry for changes and usually involves making predictions about future consumer behavior. In theory, the term could be applied to almost any kind of gaming industry, including board games, but in practice, people usually use the term as a direct reference to the computer and video game industries. People who work in gaming industry analysis might have jobs with many different kinds of companies, from game production companies to financial firms or even magazines.
Someone working in gaming industry analysis needs to be able to predict future trends with some level of success. The gaming industry is generally constantly changing as technology evolves, and someone working as an analyst will often be asked to make predictions about which ideas are most likely to hit home with consumers. For example, someone working as an analyst for the gaming industry might need to try determining whether consumers will be more impressed with graphical prowess in a new game system or interface changes.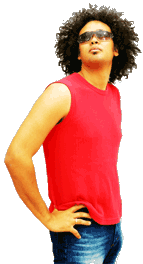 In many cases, people rely on gaming industry analysis to predict sales. Many companies and individuals who would like to invest in the gaming industry aren't necessarily experts about video games, and these people would generally have trouble making decisions about where to put their money if they didn't have someone to offer expert advice. Someone working in gaming industry analysis can give them an insider's view of a world that they aren't necessarily all that comfortable in.
Sometimes gaming industry analysis is offered in private to a company, but it can also be released publicly for a variety of different reasons. Some people who work in gaming industry analysis are actually journalists. These people may do whatever they can to get inside information about upcoming game releases and the technology that different companies are working on. Some of these individuals work for print publications, while others may work for online sites that talk about the gaming industry.
Another place for people to get jobs in gaming industry analysis is the gaming companies themselves. In general, nobody needs to have a better idea about what's coming in the gaming industry than the companies making systems and supplying games. A good understanding of consumer trends is generally needed to make final decisions in these kinds of corporate environments, especially with the large amounts of money often spent on gaming projects along with the expenditures for research and development of new technology.
AS FEATURED ON:
AS FEATURED ON:






Man with hands on his hips