What is Custom Ecommerce?
Custom ecommerce is a form of ecommerce in which a system is tailored specifically to the client, in contrast with the use of a generic ecommerce system which comes as a packaged product. Some companies need this type of product because they have unique needs or concerns, while others may use it to build a system which they know will allow room to grow. This type of work is usually done by companies which specialize in ecommerce, because building such systems is complicated and it requires some very unique skills.
Electronic commerce, as it is also known, is a form of commerce which takes place electronically, rather than in a physical location such as a store. People usually use this term to refer specifically to Internet commerce, and many Internet users engage in ecommerce to order a wide variety of products and services. This form of commerce is flexible, highly mobile, and extremely versatile, making it a popular model for some businesses, including companies which only do business electronically.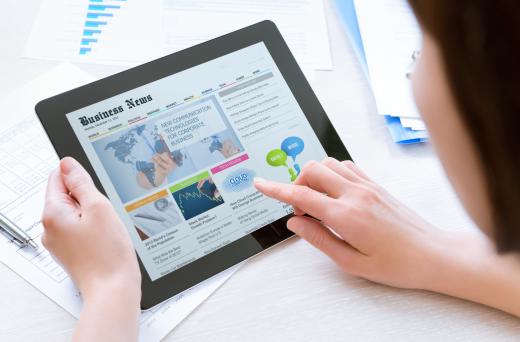 For a small company, a packaged ecommerce platform can be sufficient. The system includes a shopping cart for customers as well as a backend which the company uses to update product information, and it includes systems which interface with payment processing services so that clients can pay with a variety of methods and store owners can collect payment information safely and securely.
With custom ecommerce, the system is built from the ground up to meet the needs of the customer. The backend may be designed to function in tandem with an existing inventory management system, for example, while the shopping cart can include custom options and features which may be necessary in order to sell products. The package can also include the development of an entire website for the company, in addition to the organization of systems which will handle payment processing, customer verification, and security.
Creating a custom ecommerce system is more expensive, but it can be worth it in the long term if a company works with a knowledgeable programmer. A good programmer or company will also provide support for a custom ecommerce system to ensure that it is well maintained and regularly updated to keep up with current trends. For example, if security recommendations change, the system needs to be changed quickly to maintain a high security level for customers. Companies which offer custom ecommerce solutions can provide quotes for potential clients to give people an idea of the price range they might be looking at.
AS FEATURED ON:
AS FEATURED ON:






By: bloomua

A custom ecommerce system is tailored to the client's needs.

By: Monkey Business

A packaged ecommerce platform can be sufficient for a small company.