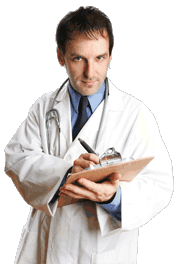 Crizotinib is a targeted chemotherapy suitable for treatment of cancers in people who express anaplastic lymphoma kinase (ALK). This enzyme promotes tumor growth, allowing cancers to develop and spread. As of 2011, crizotinib was still in clinical trials, but a number of study results indicate promising results in the treatment and management of some cancers. This drug is part of a class of drugs that treat cancer by attacking specific kinds of cancers, delivering targeted therapy to rogue cells with minimal damage to neighboring cells.
The drug works by blocking the action of ALK. In the short term, this will stop tumor growth, as the cells cannot continue replicating without the enzyme. Over the long term, tumors will start to shrink in patients on crizotinib therapy, and the cancer will not spread to other areas of the body. The drug can be effective in the treatment of anaplastic large cell lymphoma, neuroblastoma, and non-small cell lung carcinoma.
Targeted therapies are only effective in patients who carry the target. There are two ways to determine if a given drug will be useful in the treatment of a patient's cancer. The first is a genetic test to look for the target, to see if the patient's body carries a sensitive gene. The second is to try targeted therapy and see if the patient's cancer responds. The best approach depends on the patient, the therapy, and the cancer. A doctor will discuss options during the process of developing a treatment plan so the patient can make an informed choice.
This medication can be taken by mouth, making it easier for patients to take, as they do not need to go to an infusion clinic for their cancer treatments. It may be combined with other therapies for cancer treatment, including surgery and radiation to remove tumors and destroy as many cancer cells as possible. As with other cancer treatments, crizotinib can have side effects including fatigue, nausea, vomiting, and anemia. A doctor will monitor a patient on this medication for signs of complications and distress. If the medication is poorly tolerated, there may be options for managing side effects so the patient can complete therapy.
When drugs are in clinical trials, patients can access them by enrolling for these trials if they meet the eligibility guidelines. Patients who want to try crizotinib can discuss it with their doctors to see if they are good candidates. The doctor can provide information about open clinical trials and help patients with the process of applying and enrolling. Clinical trial guidelines are very strict, and not all applicants will meet the standards.
Doctor taking notes