What Is Corporate Housing by Owner?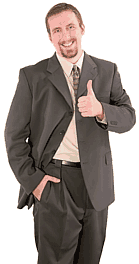 Corporate housing by owner is a type of temporary lodging used primarily by individuals who travel for work. It is an arrangement by which the owner of a residence rents accommodations to the traveler. This differs from typical corporate housing where the residence is one of several owned by a company. The type of housing can vary widely, and may include apartments, condominiums and houses. It can be a short term rental for a project or event with a defined time frame or longer for something such as a tour of duty.
While the arrangements for corporate housing by owner can be made directly between the renter and property holder, they are often arranged by a third party. There are several companies which help to arrange rentals for both owners and workers. Typically, these companies provide an online database that prospective renters can search for accommodations. These companies can also help owners by marketing their properties for them. Some agencies specialize in particular locations, while others offer services and accommodations internationally.
The corporate housing by owner industry often provides accommodations to individuals in specific industries. Some common professions that use this kind of housing include military personnel, traveling nurses, and theatrical professionals. Corporate housing by owner is often more widely available in or near places such as large metropolitan areas, state capitols, and military bases. There also tends to be more of this type of housing available in areas where the real estate market is tight and there are few places available for rent.
While corporate housing by owner tends to be rented primarily by professionals, it has other uses. It can be a source of temporary housing for people who have suffered property damage in their own homes or for individuals undergoing life changes such as divorce or separation. Corporate housing may also be used by family or friends who are on an extended visit. While there are many vacation housing rental agencies, some parties may choose to use the accommodations of corporate housing agencies while on extended leisure trips.
The corporate housing industry has expanded to the point that there are now programs available that offer accreditation serves. In order to receive this, an owner must adhere to specific standards in addition to demonstrating sufficient knowledge to maintain satisfactory accommodations. This can improve the marketability of an owner's property while giving the renter assurance of certain standards in the accommodations. While this accreditation is not required, it tends to be highly desired by property owners.
Businessman giving a thumbs-up