What is Collaborative Law?
Collaborative law is an approach to dispute resolution which involves lawyers, and takes place outside of the courtroom. The parties involved in the dispute commit to respectful resolution which is handled outside of court. Also known as collaborative practice, collaborative law is not suitable for all disputes in all areas, but it can be an alternative to adversarial dispute resolution in some settings. It was originally developed for divorce, but has since been applied to many other areas of the law.
When lawyers become involved in a dispute, it often enters an adversarial mode, because of the structure of the legal system. The lawyers for both parties are both working from the point of view of someone who wants to win a case, not necessarily with the goal of resolving a dispute peacefully. Collaborative law rejects this model to focus on helping people reach an agreement out of court. The dispute may be simple or complex in nature.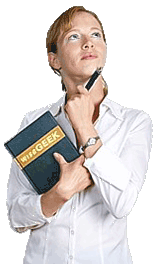 Both parties to a dispute need to agree to participate in this type of resolution. If the parties are already adversarial, do not respect each other, or cannot comply with the terms of the dispute resolution, it will not be effective. Usually when a collaborative law agreement is signed, the lawyers indicate that they will withdraw from the case if it is taken to court, to reinforce their neutrality and as an incentive to resolve the dispute in the collaborative environment.
In addition, the parties to the contract have to agree to full disclosure of documents and other information. They cannot exploit mistakes but instead must highlight them for correction, and they must agree to treat each other with civility and respect through the process. In divorce proceedings where children are involved, another important aspect of the contract is a commitment to leave the children out of the dispute and to maintain a safe and stable home environment throughout the dispute resolution process.
If a dispute can be brought to an agreeable conclusion through collaborative law, the lawyers can file documents in court to finalize the outcome of the dispute. Once filed, these documents cement the terms of the agreement reached and set out the rights and responsibilities of all parties. Collaborative law is not necessarily less expensive than other approaches to dispute resolution, and is chosen as an option primarily on the grounds of the way in which it is structured, rather than due to cost concerns.
AS FEATURED ON:
AS FEATURED ON:






Woman holding a book