How do I Choose the Best Dispute Resolution System?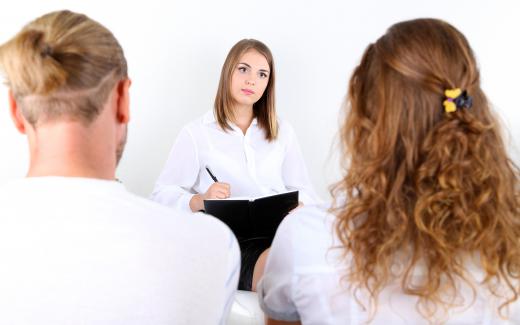 In determining the proper dispute resolution system, you must consider the totality of the factors in your particular situation. Some situations dictate that you take the case to arbitration, while others may call for mediation, and there are some disputes that cannot be resolved anywhere but the courtroom. The most important factor in considering the proper dispute resolution system is generally the size and nature of the dispute. You may also consider the costs relative to how much money is at stake, the necessity for speedy resolution, and the complexity of the issues, among a multitude of other factors.
Of the alternative dispute resolution systems available, arbitration is the one that is most adversarial. Arbitration resembles the traditional process of litigation, except it is much less formal, costly, and time consuming. Though you and the opposing party may have agreed that you would like to handle the dispute through some alternative dispute resolution system, you may not agree on much else, and thus, arbitration is the most appropriate alternative dispute resolution system. Furthermore, arbitration may be appropriate when dealing with complex issues as there are arbitrators specifically trained to handle certain technical disputes, such as those that pertain to labor or construction.
Conversely, when parties are very close to coming to an agreement on the matter at hand, then mediation may be appropriate as it is even cheaper and less time consuming than arbitration. Mediation is essentially a negotiation between the two adversarial parties that is facilitated by a neutral third party. This third party, called the "mediator," guides the discussion in an attempt to find a satisfactory common ground at which the two adversaries can come to some sort of agreement. The nature of mediation requires collaboration between the two parties and thus should only be attempted when there are few complex disagreements to resolve.
Often times, the only appropriate dispute resolution system is litigation. Discovery, the process of gaining access to documents of the other litigant to search for admissible evidence, is a time-consuming and costly process that is not involved in any of the alternative dispute resolution systems. However, in situations where the parties are dealing with a complex issue with huge sums of money at stake, and the two parties are so far apart that they cannot negotiate themselves or come to an agreement with the aid of a mediator, then thoroughly exploring the issue through the discovery process is deemed necessary by the parties and litigation is the only answer.


By: Africa Studio

Divorcing partners often choose mediation as a method of dispute resolution.