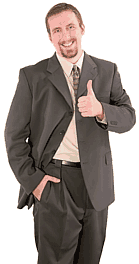 Cause marketing is a marketing campaign that ties a nonprofit organization to a for-profit company that promotes the cause of the nonprofit. Both parties in this arrangement experience benefits. Nonprofits get more exposure and donations, along with increased interest in their cause in general. For-profit companies improve their image and build customer loyalty through their participation in charitable causes. This practice is very common in many regions of the world, and campaigns can vary in scope.
This practice dates to the 1970s in the United States. In a cause marketing campaign, the organizations pool resources. A company might sell branded products and agree to donate part of the proceeds to charity, or could make a flat pledge to donate a percentage of sales over a given time period to the nonprofit organization. For instance, a charity that fights child abuse might work with a toy company that sells branded toys and gives a fraction of each sale to the charity.
Nonprofits can raise substantial amounts of money through cause marketing. They can take advantage of an existing distribution and advertising network to reach far more members of the public than they could on their own. Their partnership can facilitate donations from other sources as well. Foundations, for instance, are more likely to give money to a company that clearly demonstrates longevity and the ability to be creative about fundraising.
Companies that partner in cause marketing usually increase their sales as a result and make more profit even with the funds they turn over to charity. They also create a positive image that may win over consumers. Faced with the choice between branded cause marketing products and unbranded products not linked with charity, many consumers will buy the charitable tie-in if the price points are similar. Customers may also be more likely to stay with a company they perceive as a positive force in the community.
Cause marketing is not just about sales. Companies may also have events like auctions for charity, or programs where consumers can vote to decide where the corporation should send its charitable dollars. These can create more buzz and a sense of competition that may appeal to consumers who want to play an active role in deciding which organizations get financial assistance. Many such events tie in with social networking to allow users to share information with each other and encourage friends and family to participate. With each status update, the company gets free publicity.
Businessman giving a thumbs-up