What is Candesartan Cilexetil?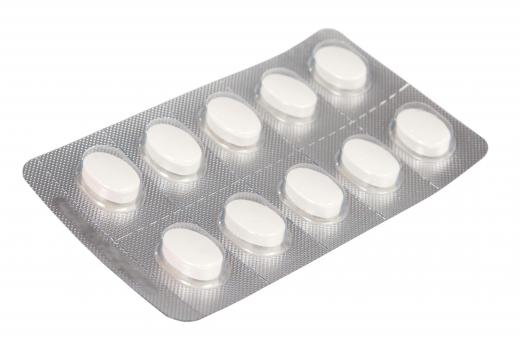 Candesartan cilexetil is a medication most often prescribed to treat hypertension, or high blood pressure. It is an angiotensin II receptor blocker, and works by relaxing the blood vessels. As a result, a person's blood pressure is lowered and the heart has a greater supply of blood and oxygen. High blood pressure makes the heart and blood vessels work harder, which can lead to damage over time. Treating hypertension can help reduce the risk of heart attack, stroke, and even kidney failure. Some people may also use candesartan cilexetil to treat congestive heart failure or to prevent damage to the kidneys from complications of diabetes.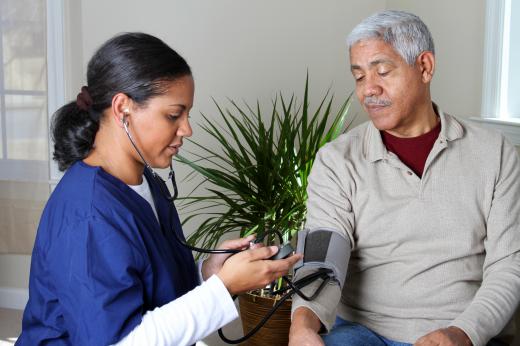 Adults will typically take 16 milligrams (mg) of candesartan cilexetil once daily, however the doctor may increase this amount as needed. The proper dosage for children will be determined on an individual basis, by weight. Patients should take candesartan cilexetil at the same time each day to maintain a constant level of the drug in their bodies. It is available in the form of a tablet, however children may use a liquid medicine if they have trouble swallowing the pill. This drug may be taken with or without a meal.
Some side effects are possible with the use of candesartan cilexetil. Patients may notice sneezing, a runny or stuffy nose, congestion and ear pain. People may also notice blurred vision, dizziness, and lightheadedness, particularly while the body adjusts to the medication. Serious, but less common, side effects require a doctor's immediate care. These can include fainting, muscle pain, and unusual fatigue. Decreased sexual ability, stomach pain, and nausea may occur, as well as changes in the normal amount of urine, dark urine, or yellowing of the skin and eyes.
Candesartan cilexetil should not be used by pregnant women, as it may cause birth defects. It is unknown whether the drug may pass into breast milk, as of 2011. Patients must inform the prescribing physician if they have experienced dehydration, or if they have heart failure or hyponatremia, which is low sodium. Those with kidney or liver disease should use candesartan cilexetil with caution.
This drug may interact with other medicines or supplements. Patients should discuss possible interactions with their doctors, including lithium, diuretics or water pills, and nonsteroidal anti-inflammatory drugs (NSAIDs), such as naproxen and ibuprofen. In addition, patients must avoid the use of potassium supplements or any salt substitutes that contain potassium.


By: ksena32@ukrpost.ua

A packet of naproxen sodium pills, which can interact with candesartan cilexetil.

By: Rob

Candesartan cilexetil may help lower high blood pressure.

By: CLIPAREA.com

Candesartan cilexetil may be taken to prevent kidney damage for those with diabetes.