What Is Buttermilk Chicken?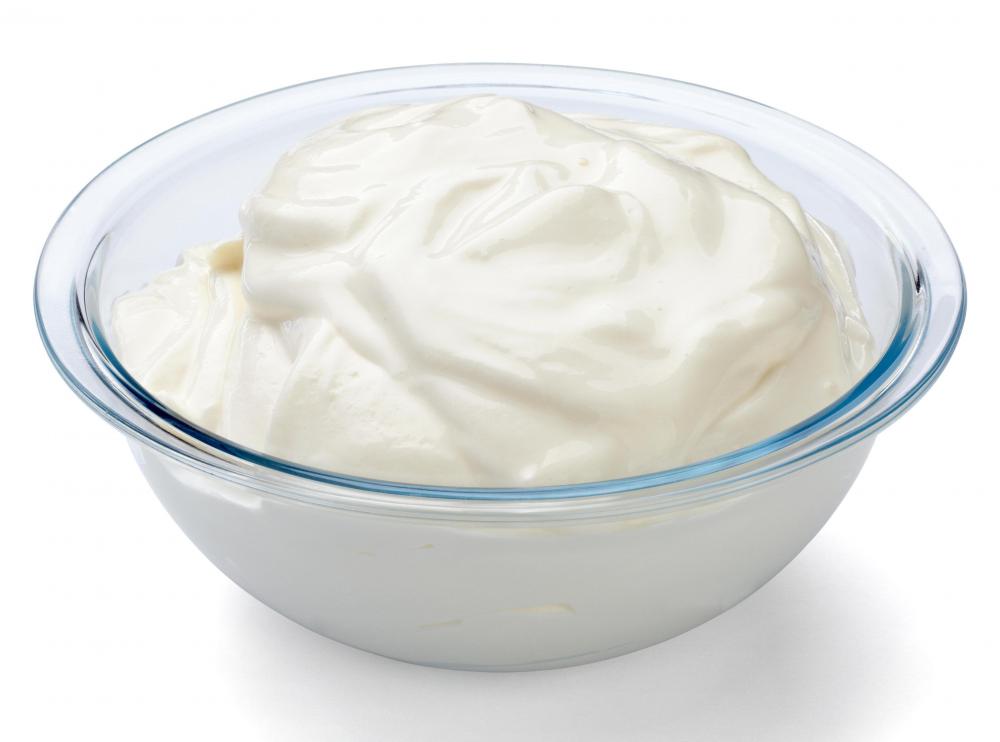 Cooking with buttermilk is sometimes associated with various chicken dishes. Soaking chicken in buttermilk will not only add flavor, it can also help make the chicken moist and tender. Most cooks coat the pieces in breading or flour before cooking them. Batter can also be made from buttermilk. Some cooks, however, simply marinate chicken pieces before cooking them.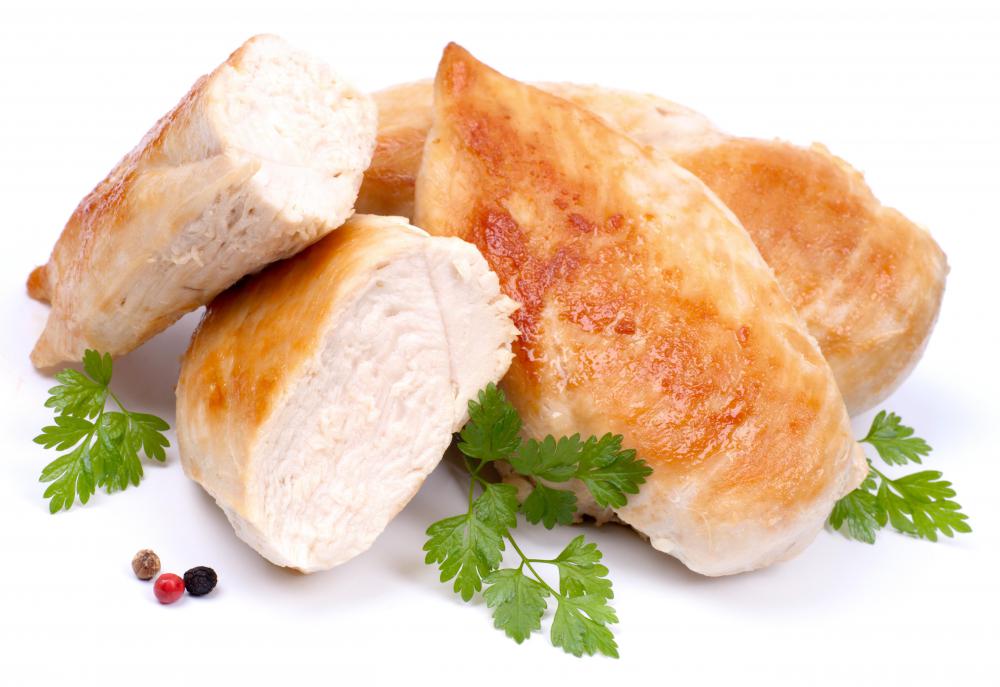 In addition to adding flavor, some cultured beverages, like buttermilk, can be used to tenderized meat and poultry. Lactic acid is believed to make the chicken more tender and juicy. This acid helps break down the fibers of the meat. Using other forms of dairy products, like cream or yogurt, will also typically make the chicken tender.
Soaking chicken pieces in buttermilk can also help a coating stick to them. Flour can be used as a simple coating for chicken, and many cooks season the flour with spices. Bread crumbs or panko can also be used to coat chicken.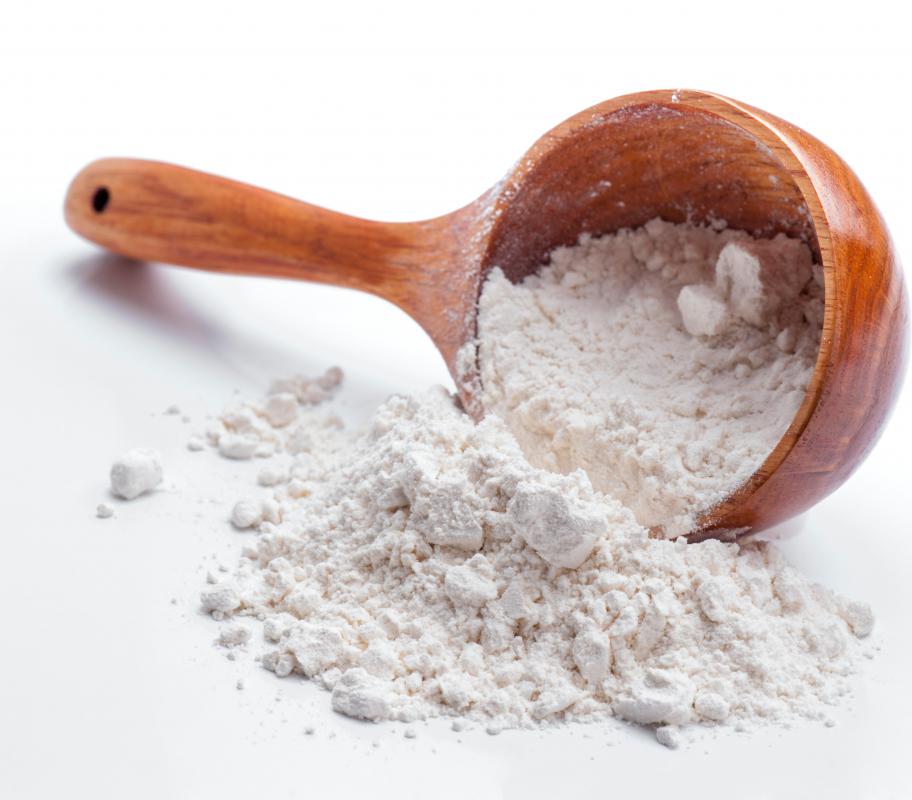 To make fried buttermilk chicken, the chicken pieces are first soaked or dipped into the buttermilk. They are then rolled in the coating to cover them completely. Many people cook this type of buttermilk chicken in hot oil. It can also be baked in the oven, which is typically considered to be healthier.
Many cooks use flour as a coating for their fried buttermilk chicken. This can be used plain, but most people season it. Salt, pepper, and garlic are a few popular seasonings that might be added to the flour. Seasoned bread crumbs, however, will usually create a moister, more flavorful fried buttermilk chicken.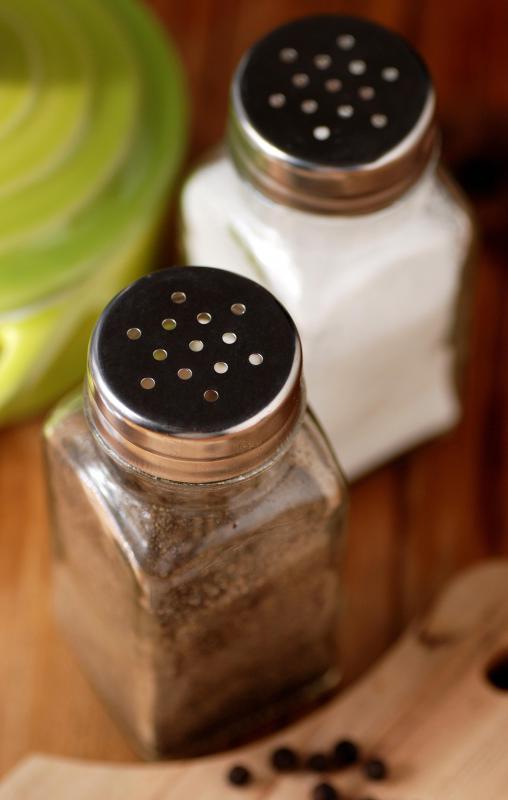 Buttermilk chicken batter can also be used to cover the chicken pieces. Eggs are sometimes beaten with buttermilk before adding flour and baking soda. This will result in a thick batter. Seasonings can also be added. Chicken pieces are dipped into the batter, and then fried in hot oil.
Although it can create a more flavorful chicken dish, coatings do not have to be used to cover the chicken pieces. Instead, they can simple be marinated in the buttermilk. Thawed chicken pieces can be added to a bowl of buttermilk and covered. The bowl should then be kept in the refrigerator for several hours or overnight. After it is done marinating, the chicken can be either fried, grilled, or baked.
Buttermilk.

Chicken is a key ingredient in buttermilk chicken recipes.

Adding spices to flour has been the traditional method for coating buttermilk chicken.

After marinating the chicken in buttermilk, dredge it in seasoned flour.