What is Arm Lift Surgery?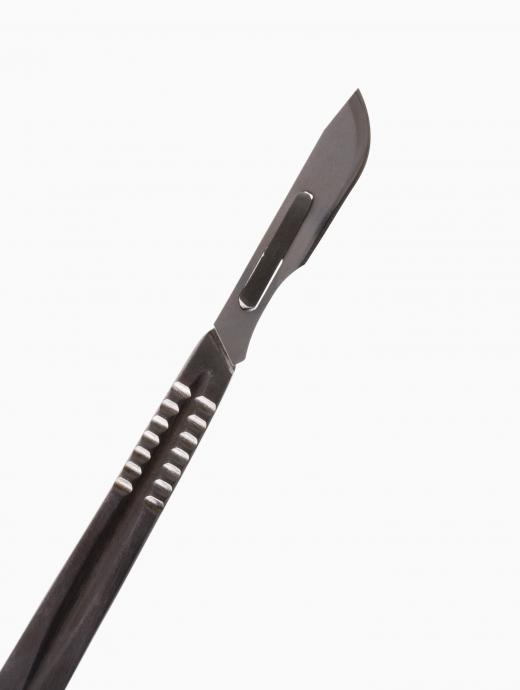 Arm lift surgery, which is referred to in the medical community as brachioplasty, is a kind of cosmetic surgery that is performed in order to make the upper arms look leaner, firmer, and smoother. Depending on the needs and aesthetic goals of the patient, an arm lift surgery might also include liposuction to remove fat from the upper arm area. This kind of surgery can be performed on both men and women, but is most commonly performed on women. The reason for this is that women's clothing, especially dresses and gowns, commonly reveal the upper arms. There are fewer types of men's clothing that show the upper arm area.
During an arm lift surgery, a plastic surgeon makes an incision in an inconspicuous area of the arm such as the back of the arm or the underside of the arm. The length of the incision will depend on the patient's needs. In addition to liposuction, which may be incorporated in the procedure, the surgeon will also trim the skin on the back and underside of the arm. Some patients have just a bit of skin trimmed. Others, who have a great deal of sagging skin, will also have a great deal of skin removed during the arm lift surgery.
It is common for people to consider arm lift surgery after losing a significant amount of weight. After significant weight loss, there may be areas on the body where the skin sags. One of the most visible of these areas is the upper arm. Even those who have lost a large amount of weight may have liposuction incorporated into their procedure. In almost every case, an arm lift surgery includes an identical procedure that is performed on both arms so that, after the arms have healed and the swelling has gone down, the upper arms are symmetrical.
Few health insurance policies will cover the cost of the procedure because arm lift surgery is an elective surgery. People who are interested in an arm lift surgery usually have to pay out of pocket for the procedure and related expenses. Some plastic surgeons offer payment plans for people who cannot pay the entire bill up front. Like all surgeries, there are a number of risks that are associated with arm lift surgery including infection, scarring, and a host of risks that are associated with undergoing anesthesia.


By: iofoto

A scalpel is a small, sharp knife that is used in surgeries to make incisions.

By: derege

Arm lift surgery is a procedure practiced by plastic surgeons.

By: xixinxing

Most health insurance plans do not cover arm lift surgery as it is an elective procedure.